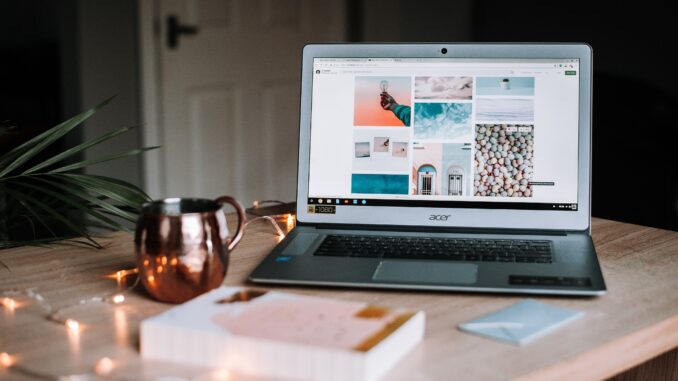 FICTION IN THE POST-PANDEMIC – EPISODE 13

Hi Ravishing Readers
Yes, folks, this is a two-way blog and I can see you……just like Miss Susan* in those early episodes of Romper Room who could see all the little kiddies watching the show on TV. Or so she said.  Some of us believed her!
Actually, my younger sister has a podcast and occasionally she says "Hello Lovely Listeners"….so I thought I'd go for a bit of alliteration. Yes, I know, it doesn't quite cut it.
However, I know you are all ravishing and better still, you're ravenously eager to find out what's been happening with Mrs Macphillamy and her giddy granddaughter, Tiffany.
Well they, or at least Mrs Mac, have been busy.
Last time we checked in the old lady had come up with a plan — to start a blog wherein she would document her life and all the 'learnings' of that lifetime (hate the word 'learnings'  but it's oh so popular these days – a buzzword of the business world – and I fear I must keep up).
But of course, she had to find inspiration. I mean it's all very well to reach for a deck of Angel Cards or the Tarot and hope to be struck by a lightning bolt but Mrs Mac was old school and needed to find her muse another way.
Now as you know I enter my literary pieces in the Furious Fiction contest run by the Australian Writers Centre, where we follow a set of rules for our 500-word (maximum) stories.
This time we are asked to:
Set the piece in an attic or basement or allude to one or the other
Include an insect in the story
Use the words earth, wind, fire and water (or variations on those words)
Ok – let's check out our loveable duo and their antics.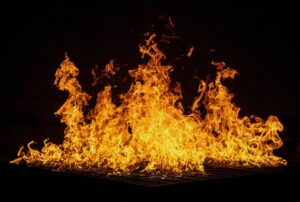 Once Mrs MacPhillamy hit on an idea, she saw it through. That had been her modus operandi when she was young and had fire in her belly.
With that, she jumped up from the armchair, felt a bit woozy, sat down again and called for Marjorie.
The maid entered, expecting the old lady to request a mid-morning G&T.
"No Marjorie, not now. But remind me – do we have an attic?  
Marjorie confirmed the fact; yes such a room had been added above the guest wing two decades ago.
"Ah, good. I think we should explore it. There are treasures there; a trunk with old diaries, photographs, snippets of my past."
She gave a little smirk. "All too racy Marjorie, for the bright light of day". If Mrs Mac was hoping for a laugh or conspiratorial wink, her long-time lady-in-waiting was not forthcoming.
Stony-faced Marjorie responded: "I hope your antique treasures were safely locked away. We had that storm five years ago – there were serious leaks – there's probably water damage."
Mrs MacPhillamy's enthusiasm would not be dampened. What a strange mood Marjorie was in. Was her recent raise not large enough?
Whatever; Mrs Mac would explore the attic. Better still, she'd ask Tiffany to do it. Those stairs were steep and the girl needed to busy herself beyond TikTok and Instagram.
Even if the hired help wasn't interested in her keepsakes, Mrs Mac was certain others would be. They were reminders of times when the earth had moved for her — and by golly, she desperately needed a tremor.
And she wanted those juicy titbits, those primary sources – to fuel her new blog, Septuagenarian Soirees. It wouldn't write itself.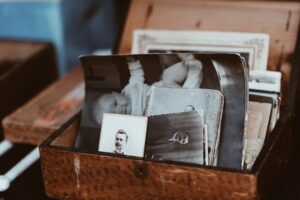 A newcomer to the world of over-sharing, Mrs MacPhillamy envisaged a series of blog posts where she'd impart her social triumphs, with a view to helping those less fortunate make the best of their twilight years.
"Tiffany," she called. The garden doors opened and her granddaughter and her blonde tresses blew in on the warm wind of late summer, trailed by leaves and an insect – a tiny field cricket – that fluttered briefly and settled on the drinks trolley.
"Tiffy darling, we shall ponder the past together, to make sense of the present."
Again Mrs Mac's attempt at connection, or philosophical wisdom, met with a blank.
"Simply dear, I want you to go up to the attic, get my vintage chest and whatever old keepsakes are there. Bring them down, and we'll explore my history. But first – what about a drink?"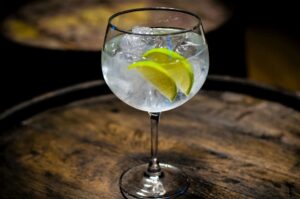 Marjorie fussed over the gin, topping it with the right amount of tonic and adding a perfect slice of lime.
Mrs MacPhillamy stared into the glass. "What's that creature doing in there?"
"Backstroke, I dare say, Madam."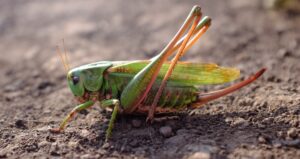 What will our delightful pair get up to next?  Will Mrs Mac unearth some deep dark secret from her past; will her love letters from old beaux be moth-eaten; will Tiffany hit her head on the low attic ceiling and suffer an appalling case of amnesia – will Mrs Mac notice if she did?  Ok – that's many teasing tidbits to take in. Tune in next time to find out mes amis.
 * Miss Susan was Susan Talbot (1937-2015); she was the first presenter, sometime in the 1960s, on the children's show "Romper Room", which originated in the US. 
Thanks to Unsplash for the images.  http://unsplash.com/
If you want to enter the quarterly Furious Fiction contest (and hopefully nab the $500 prize – I'm still waiting for mine), then check out this website:  https://www.writerscentre.com.au/furious-fiction/