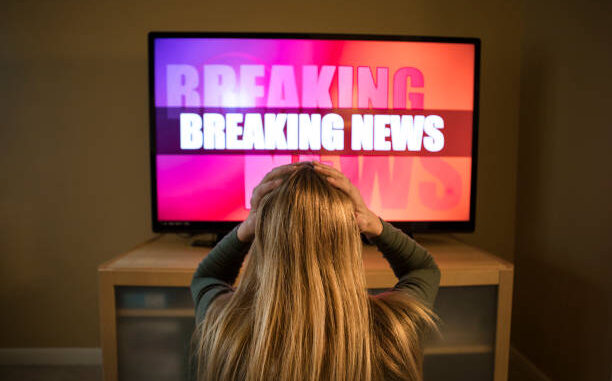 Fiction in the time of Covid: Episode 2
You may recall that I decided, in September 2020, to enter the monthly Furious Fiction writing competition following a  friend's suggestion.  What started as a bit of frivolous fun has turned into something of a passion. I now enter every month. We writers are given a stimulus or a setting and a handful of particular words that must be entered into our 500-word (or less) stories. My first story was set on Queen Mary 2's world cruise.
However, as we know, cruising took a turn for the worst, and my two protagonists  –  old Mrs. MacPhillamy and her granddaughter Tiffany – were forced to curtail their luxury voyage and return to England. Months of boredom and lockdown awaited them. They often resorted to booze, just like many of us have done.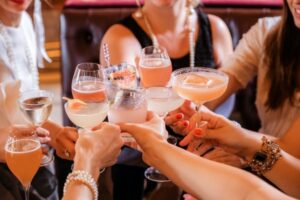 My second story, written for the October Furious Fiction story comp, had to be about someone or something being CAUGHT. It also had to include the words (plurals allowed) Object, Wound, Band, and Elaborate.  The story's two final words had to be the moon, which could be part of a larger sentence.
Let's take up the story of Tiffany and Mrs. Mac back in London.
"He's got it!" Tiffany cried. 
She'd been watching the news, something she rarely did. For some reason, none of her friends were around and she had come to grandma's house – grandma's mansion – to while away the day.  She watched the TV as she wound a long blonde curl around a delicate finger.
"Wow, he's got it Grandma", she said a bit louder.  Mrs. MacPhillamy was in another wing of the house sipping a G&T. She had vowed a few months earlier not to start drinking until the sun was over the yardarm but that was proving too hard.
Instead, she had moved the drinks trolley with Bombay Sapphire, mini-fridge, and succulent limes into the morning room, the name her daughter had given to the east-wing conservatory. Having a tipple before noon in that newly-christened room seemed perfectly OK to her. But it wasn't to her band of relatives who commented on her every move or "lifestyle" as her daughter, son-in-law, and two other grandchildren called it.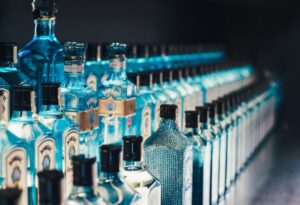 Refreshingly, Tiffany, the offspring of her adored son, was not at all concerned about her lifestyle, or anything really beyond celebrity gossip. 
Tiffany appeared in the morning room. "Grandma, can you believe it? Donald Trump has caught the virus!"
Mrs. MacPhillamy looked up,  bemused by Tiffany's knowledge of world affairs. "Really dear? How beautifully ironic?"
Tiffany smiled, confused.
Grandma and most of the family knew Tiffany struggled with irony and with logic – and had never shown any interest in history or anything beyond click-bait stories.
Tiffany spent most of her time eyeing expensive objects during online shopping forays and ogling the Instagram accounts of Kim Kardashian and her once presidential-hopeful husband, Kanye West. That was the extent of her political interest.
Tiffany picked up her iPhone, flicked her locks, and walked to the other side of the morning room. Grandmother was sure she was looking for a perfect light-filled spot to take another selfie to post on her "socials".
But Tiffany sat down and opened Facebook. She rarely used that social platform – it was an oldies' thing. But something compelled her to write a Facebook post.
She tapped: "Trump has caught COViD. Will he be injecting bleach? Keen to hear the results. C'mon Donald! Let me know!"
That was enough, she thought. No need to elaborate. She sat back; instantly her Facebook page lit up.
Friends "liked it". One said: "Whoa, Tiff, didn't know you had a brain (just kidding)". Others replied: "WTF, too funny!"
Jarrod, stationed miles away on a locked-down cruise ship in Miami, also commented. They'd met before COViD when he was a barman on the world cruise she'd taken with Grandma. He'd been a bit of a dalliance, or so Tiffany had thought.
"Wow, Tiffy. Not just a beauty. But brains to boot."
Tiffany felt something stir. Was she being admired for something other than Instagram-able looks? 
How thrilling that felt. She was over the moon."
Stay tuned for the next episode, when Tiffany and Mrs. Mac break the boredom with a luxury hotel stay.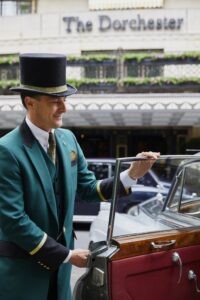 By the way, anyone can enter the competition and hopefully win the $500 prize. I'm still waiting on my cheque. In the mail perhaps? Check out the Furious Fiction website. https://www.writerscentre.com.au/furious-fiction/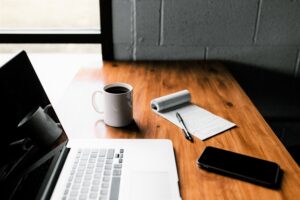 Happy writing!
Photos: Unsplash Free Images and The Dorchester Collection