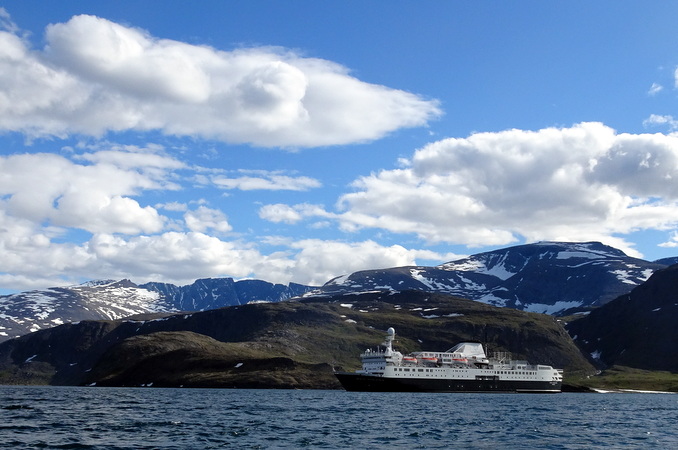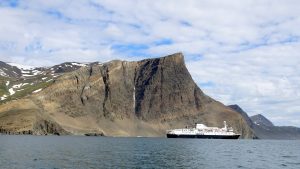 Greenland has about 150km of roads and none of them link any two towns. However, it has dozens of fiords and hundreds of waterways, meaning almost everyone has a boat. So the best way for anyone to visit Greenland – which isn't particularly green at all – is to go by expedition cruise ship.
Cruises depart from Canada on the Ocean Endeavour in the summer season; others begin in Greenland and return to Canada via the waters of the Arctic, calling at various remote islands and exploring the North-West Passage. Visiting Greenland, which is a vast ice sheet, is an amazing experience. And  jumping into Arctic waters is fun too  — in  its own way.  I took the polar plunge, jumped into the icy waters of the Evighedsfjord (below)  and survived o tell the tale.
The Ocean Endeavour is chartered by Adventure Canada every northern summer and undertakes along the St Lawrence River and the coasts of Newfoundland and Labrador as well.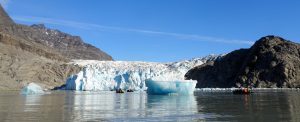 Here's my story about an expedition cruise to Greenland and Labrador