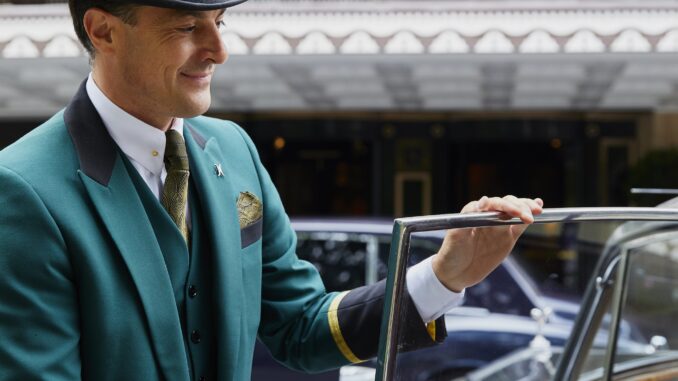 FICTION IN THE TIME OF COVID:  Episode 3
Some readers will know that I started writing fiction for kicks when travel writing dried up or began to wither on the vine.
I do love a deadline and the Furious Fiction writing contest suits me down to the ground. We entrants are given our topic on the first Friday of the month and have until midnight on the following Sunday to submit our stories. Sometimes I just scrap in with 34 minutes to spare as I did this month!
I started this 500-word fictional journey last September and introduced the world to my protagonists — the elderly and filthy rich Mrs. MacPhillamy and her ditzy but increasingly devoted granddaughter, Tiffany.
In my last episode, set during London's impending Covid lockdown, Tiffany discovered there was more to life than being admired for Instagrammable good looks. She discovered that inside her pretty head lay a brain – and that she could be witty.
This time my duo will be escaping the drudgery of life in Mrs. MacPhillamy's London mansion for an opulent hotel suite with nothing more than a few bottles of Bollinger as life-rafts. Yep, it will be tough!
For this story, the rules were thus: the setting had to feature a HOTEL and, it had to include mention of a photograph, and the words collar, gloomy, police, rhythm, and sapphire had to be used.
Here it is.
But first here's a shot taken outside their opulent hotel.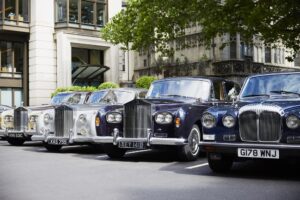 "These days you could barely avoid the newfangled expression, 'Staycation', especially if you were an avid reader of newspaper travel pages.
Mrs. MacPhillamy loved a good escape but few were on offer as she flicked through The Sunday Times, propped up on her chaise lounge in the morning room. She had the means to flit off to foreign climes at the drop of a credit card but now all that was on offer was a swag of ghastly 'staycations' in old pubs dressed up as 'boutique hotels', simply because they were historic or served 'gastro-pub' fare, whatever that was.
She sighed. October in London was always gloomy but the threat of an imminent lockdown made it more so.
Mrs. Mac was old enough to remember the blitz, although few of her cosmetically-enhanced neighbours knew this. Visions of gas masks, nothing like the designer PPE face-covering she kept in her Hermes bag, sprang to mind. She wondered whether police would actually roam the streets looking for those brazen enough to break the impending COVID curfew.
The thought gave her a headache; she winced as she rummaged through a drawer in search of her pill case. An old photograph caught her eye; a black-and-white image of happier times, taken in an opulent hotel lobby where she sat with a doting paramour from her past.
Yes indeed, she thought, and picked up the phone to call the only person she knew who would agree to "vacation" with her; (oh how she loathed the trend to turn a noun into a verb).
Tiffany, her granddaughter, answered almost immediately, such was her own boredom in the time of coronavirus.
"Yes, Grandmother, I'll book the Dorchester immediately," she trilled. Tiff knew granny would want a suite – adjoining suites – whatever the cost.
Mrs. MacPhillamy relaxed. Thankfully the doleful rhythm of the past months would soon be broken.
Their taxi pulled up at the Dorchester porte-cochere, bags were swiftly extracted by porters, and the ladies met by a concierge who knew the importance of pomp and a stiff collar.
"Check us in Tiffy dear. I'll sit here and order the champagne."
Mrs. MacPhillamy called for Bollinger 2012 (The Times rated it highly), while Tiff eyed a handsome young man waiting in line.
Glasses arrived and a cork popped just as the old lady met the steel-blue gaze of a man sitting several feet away.
"Alistair?" she quizzed. She checked the photograph she had just that morning tucked into her purse. It was easily 50 years since that Dorchester tryst, but those sapphire eyes of his were impossible to forget.
Tiffany winked at the attractive man at the desk and re-joined her grandmother to clink glasses.
"So glad you booked separate suites, darling," Mrs. MacPhillamy smirked.
"Yes, Grandma. I know!"
"Cheers Tiffy."
Stayed tuned for the next episode when Tiffany and Mrs. Mac stare down the face of COVID Christmas helped along with a few bubbles. 
By the way, anyone can enter the Furious Fiction writing contest and hopefully nab the $500 prize. I'm still waiting for my cheque. Here's the website: //www.writerscentre.com.au/furious-fiction/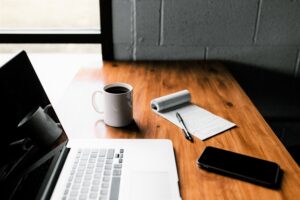 Happy writing!
Photos courtesy: UnSplash and the Dorchester Hotel Collection.