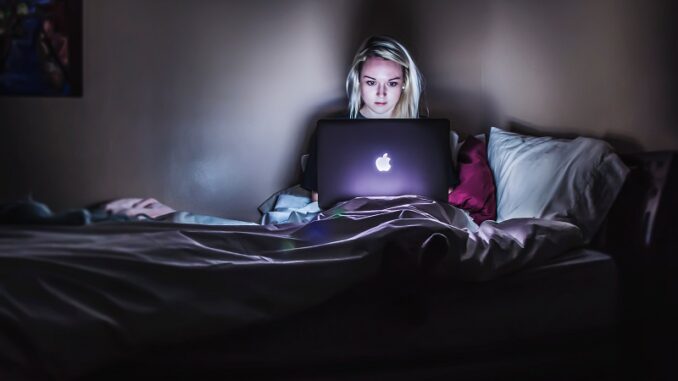 Fiction in the time of Covid – Episode 5
I'm back with another episode of my non-award-winning fiction series, The Adventures of Tiffany & Mrs. Mac. For the newcomers to my blog, I post my 500-word stories a few months after I've written them. I've been writing the series for almost a year and entering my meagre efforts into a monthly competition – the reality of a deadline is what gets my creative juices going if truth be told.
Mind you, I've grown rather fond of my two Covid-cloistered characters in the process.
This time our two Nothern Hemisphere-residing protagonists celebrate the dawn of the new year – 2021 – with carbohydrates and coffee, well-known hangover cures, which are made even more palatable when someone else (i.e. the maid) makes them.
Tiffany has been living with grandma since Christmas, the two supporting each other during the lonely yuletide lockdown and topping up each other's glasses with Bolly. They've had some good times, late nights, and even later starts. But nothing lasts forever, even when you're loaded.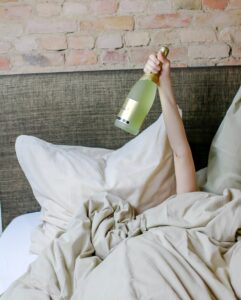 The January Furious Fiction competition rules were thus: The story had to begin at Sunrise, and a character had to make a choice. The words signature, patient, and bicycle had to be used. These three words could be plurals or have a prefix or suffix; as long as the root word was retained.
Here goes.
Tiffany woke at sunrise. Two questions needed answers. Why was she awake so early and when would the hangover kick in?
Last night's expensive Champagne probably explained the second one. The first – well, something that sounded remarkably like a gong had been struck a few minutes beforehand.
This was obviously grandmother's prank. Mrs. MacPhillamy had announced they would rise early to greet the first day of the new year with gusto, but Tiffany had scoffed at the idea. Grandmother had said that in the pompous voice she used when she was pretty squiffy.
Tiffany flicked a blonde curl off her face. It was her signature move; the curl bounced back over her right eye forcing her to twirl it round and round and then peep out between the fine strands in a coquettish way. But in this commodious bedroom, with ensuite bathroom in a far wing of grandmother's house, no one was watching.
She walked down the hall passing the Oriental percussion instrument that had awoken her abruptly, and into the morning room. Grandma was sipping coffee from a Wedgwood cup, looking out at the pitiful sun – the first rays of 2021.
"Grandma, I'm up. Amazing isn't it? That gong is loud."
"Darling, that's the point. Grab a coffee from the drinks trolley and sit down."
"What time is it?"
"Eight-thirty. It's sunrise, not dawn dear. We're not in the Antipodes now."
Tiffy was always confused by grandmother's vocabulary and often by her motives. She sat patiently, pondering the reason for the early-morning summons.
Grandmother began: "I know you'd like to live with me, permanently. It's hard to miss those huge suitcases and Marjorie tells me your bicycle is stowed in the gazebo."
And as if on cue, the maid appeared with a tray of freshly-baked croissants.
"Yes, grandma. Daddy said he'd pay the rent."
"Darling, it's board, not rent. And Daddy needn't bother. There's no charge."
"Oh, wow!"
"No board, but a commitment."
Tiffany froze; commitments were as foreign to her as the Antipodes.
"Yes," her grandmother continued, "You're to study while you're here."
"But Grandma, I was at university."
Mrs. MacPhillamy recalled Tiffany's failed tertiary escapade and the fees.
"Yes. But that was something of an over-reach. This is more your style," she said, handing her a glossy brochure.
Tiffany looked at the bold lettering: "Certificate in Social Media Marketing."
"It's a six-month online course, with monthly exams, starting Monday, dear."
Tiffany gulped. 
"But there's always a choice, Darling."
"What Grandmother, a shorter course?"
"No, dear. The front door."
Stay tuned for Episode 6 when Tiffany meets her fellow online students. Will she succeed with ceaseless selfies? Can she TikTok to the top of the class?
Yes, anyone can enter the Furious Fiction contest and perhaps snare the $500 monthly prize. Here's the link:http://www.writerscentre.com.au/furious-fiction/
Photos courtesy of Unsplash: https://unsplash.com/