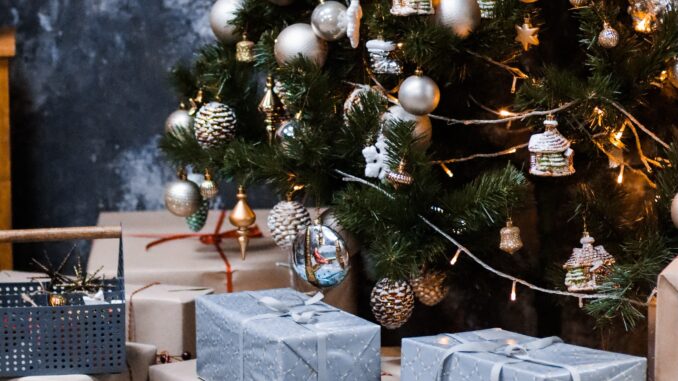 Fiction in the Post Pandemic
Hi Tiffany & Mrs. Mac fans
I've decided not to be so tardy and am posting another episode hot on the heels of episode 15.
You may remember last time, that Mrs Mac was practising her dance steps as she dreamt about the upcoming cruise season and how she'd take to the dancefloor on board the Queen Mary 2, now that London's dreadful lockdown had ended and folks were allowed to book overseas travel.  Mrs Mac had rarely missed Cunard's annual world cruise in pre-pandemic days. But it had been a while and her dance moves were a little rusty.
However, the big voyage was still many months away and there were many other things that needed her attention in the months ahead.  Christmas was around the corner and there were notes to take and ideas to organise if she wanted to launch that blog of hers.
But despite all these carefully laid plans (and Mrs. Mac – with the help of her ever-present housekeeper – was a good planner), it seems that something, or someone, had popped up to warrant Mrs. Mac's attention. What or who could that be?
Each month I enter a story in the Furious Fiction contest run by the Australian Writers' Centre (AWC). And each month there's a different stimulus and certain words must be used.
These were the rules for this episode.
Your story must include a tree.
Your story must include something being taped.
Your story must include the words DANCE, SEARCH and CHANGE (these words can have a prefix or suffix, or both, but the root words must be maintained). 
So sit back and find out what's happening with our loveable pair.
Read on.
Tiffany woke to the sound of a buzzsaw.  It was loud. She checked her watch – 10 am. She'd planned to sleep til noon. What was that noise? Where was Grandma?
She found the old lady in the garden, just outside the morning room glass doors, wearing a loose-fitting leopard-print jumpsuit and fluffy slippers – or were they pyjamas?
Part of the garden was cordoned off like a crime scene and a note taped to the French outdoor setting read: "Danger – Do Not Enter".
"What's going on Grandma?"
"Bit of pruning dear. Serious pruning."
"What are you wearing grandma?"
"Leisurewear darling – bought online actually."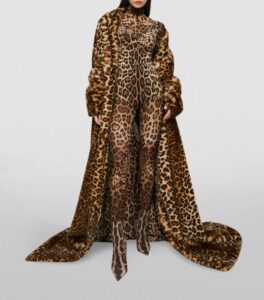 Just then Tiffy noticed a man a few metres away who got up from the gazebo bench, extinguished his cigarette and picked up a chainsaw.
Grandmother continued: "I've hired Frank to cut down a tree or two. It'll kill two birds, so to speak. We'll decorate that big pine he's lopped and I'll have a better view of the gazebo. "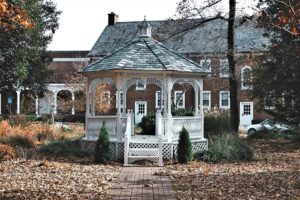 Tiffy looked confused.
"Tiffy – it's nearly Christmas darling and this year we're going to make a change – we're getting organised early, going big, and going traditional."
"How Grandma?"
"Well dear, Frank will drag that big tree into the drawing room, set it up, search for that old ladder – and you and I will have a tree-trimming night with eggnog. I hope you like heights."
Marjorie the housekeeper appeared with the cordless phone as Mrs MacPhillamy talked about the new batch of Christmas decorations she's ordered from Harrods.
"A call Madam, from a gentleman."
Mrs MacPhillamy smirked, took the phone and walked inside. "Marvellous Henry," Mrs Mac trilled down the line. "See you then."
The chainsaw started up and Frank made short work of another old pine.
Mrs Mac re-emerged just as the tree swayed and hit the ground.
"That's enough Frank. Cut that last one up for firewood."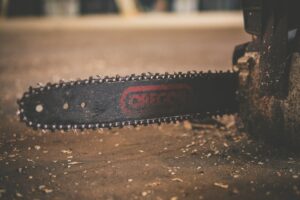 Tiffany asked Grandma about the new ideas she had in mind.
"Well Tiffy, we'll have one big long table for all my friends. I'm inviting a few new pals from tennis; Viv and her designer daughter from Vivienne's Online Frocks; a neighbour or three;  perhaps Frank over there and I thought I'd get an old fuddy-duddy from the Holland Park Senior Cits to play Santa. What fun eh? And you can do the Dance of the Sugar Plum Fairy."
"But what about family, Grandma?"
"Hell no dear. Too much trouble. Your father's fine, I do love him, of course, but.. but I can't stomach the wife."
Tiffany looked relieved.
"And there's one more surprise," Mrs Mac said.
"That was Henry on the phone. He was captain of the Queen Mary 2 you know. Retired now. We met on the Cunard frequent cruisers' Facebook page. He's agreed to come and carve the turkey."
The old lady gave a wink.  "Great knife skills, he claims. And darling – poor chap – he's recently widowed."
Well, folks, that's another episode done and dusted, but it does beg a question or two don't you think? What's Mrs Mac got in mind? Who is Henry? Will she find a senior citizen with a Santa Claus outfit who isn't busy on Christmas Day? And what are the similarities between Tinder and the Cunard Frequent Cruisers Facebook page?
Stay tuned for Episode 17.  However, I will warn you that there's no need to stock up on Christmas crackers and don that silly little paper hat. That's because not soon after I wrote this episode, the good folk at the Australian Writers' Centre (AWC) decided to change Furious Fiction from a monthly competition to a seasonal or three-monthly gig. Well – let me tell you – that did not go down well with the entrants who enter religiously every month and who come from far and wide across the world. After a year's worth of FF seasonal competitions, which only added up to four, the AWC reverted to the monthly contest. However, during that little 3-month break, I completely forgot about Xmas and for my next literary effort, I jumped straight to some of Henry's rather unusual traits.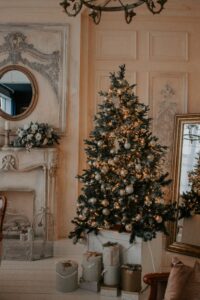 As I said, stay tuned.
Once again for those who wish to enter the competition, here's the AWC website:
https://www.writerscentre.com.au/furious-fiction/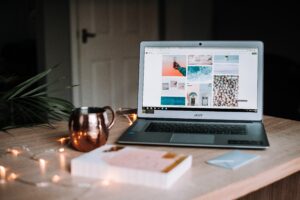 And thanks to Unsplash for the photographs:  https://unsplash.com/
and to Harrods: https:http://www.harrods.com