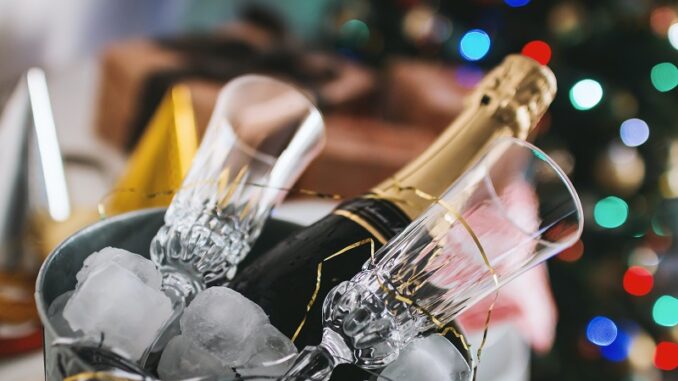 Fiction in the time of Covid: Episode 4
Hi All, I'm back with another installment of fiction featuring my devil-may-care duo – Tiffany and Mrs. MacPhillamy. One day I'll reveal the old lady's first name, but not quite yet.
Last month the duo felt the need for a 'staycation' at the Dorchester Hotel, wanting to escape from Mrs. Mac's London digs, expansive as they are and complete with a maid always on duty to mix a crisis cocktail.
In this episode, Christmas is approaching, but while Mrs. MacPhillamy has the means to put on the most sumptuous of Christmas spreads, deck many halls with holly and pop umpteen bottles of Bolly, Covid has cast a veil over celebrations and the old dowager faces down a lonely YuleTide.
So-called concerned relatives may give her the cold winter shoulder but all is not lost. Her dotty but doting granddaughter is ever at the ready when it's time for a tipple.
Where there's humour there's hope and while I am not writing my usual cruise and travel stories I'm having fun thinking up escapades for my protagonists even though they're in lockdown in London.
I wrote this 500-word piece for the December 2020 Furious Fiction contest – I like to follow what's happening in the world at my time of writing.
And strangely, once again, I've been overlooked by the judges. Onwards and upwards, I say.
The competition rules for December were thus: the story had to contain a gift of some kind, the story's first sentence had to contain only three words, while the following words had to be used – palm, match, and rose (plurals of these words could be used, or the root-word with a prefix or suffix or both were allowed too).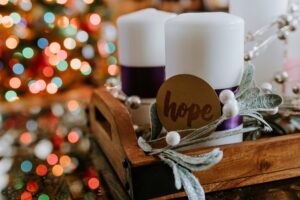 Here's my story
"Your support bubble".
Mrs. MacPhillamy mocked the TV presenter who had just uttered this phrase – the latest of many COVID-coined expressions doing the rounds. She flicked off the television's remote in disgust and immediately felt a familiar twinge in her palm – another sign that arthritis was not abating but continuing its steady advance on her body.
Did she even have a 'support bubble' she wondered. Yes, there was the family – her daughter, her son-in-law, and their progeny – twins Darius and Clementine – but criticism, not support, was usually what they offered.
Recently the twins had suggested she simply "suck it up" when she complained that London's tier-3 lockdown was hard to take. Their mother merely giggled in mock horror at the remark. Mrs. MacPhillamy saved her laughter for her (many) quiet moments alone. Ahh, how she scoffed at her daughter's desire to dress her children in matching outfits despite their being in their late teens and of noticeably different genders.
By comparison Tiffany, her adult granddaughter, was almost refreshing, notwithstanding her penchant for celebrity news and ceaseless selfies.
The old lady surveyed her garden through the vast morning-room windows. The winter sun had managed an appearance and bounced off the rows of recently-planted snowdrops. They were a cheery sight, although the roses were long gone.
The phone rang and Tiffany's voice came down the line.
"Grandma, I'm sad," she began. Mrs. Mac braced herself for some sorry tale of how Kim Kardashian's perfume – KKW Fragrance – was out of stock.
"Oh dear, really dear?" her grandmother said.
"Yes. I can't stand my stepmother. She's so mean to me. And daddy doesn't say anything to her…".
Mrs. MacPhillamy was none too fond of her son's third wife either. An appalling snob, even by her own standards. Poor Tiffany, the girl had endured more than enough stepmothers in her short lifetime.
"Well dear, why don't you come over and stay for a few days. A week or so. Lockdown can get lonely."
"Oh, Grandma. Thank you. Oh you know, COVID is the gift that keeps on giving."
Mrs. MacPhillamy winced; she had regretted giving Tiffy that book of "Iconic Idioms and Sassy Sayings" – one of last year's Christmas presents, given in the hope of spicing up the young girl's Instagram captions.
The old lady felt a little lighter; relieved. She called for the maid to make up the best of the guest bedrooms and thought about mixing herself a G&T.
The doorbell rang.
Tiffany stood on the threshold, holly in her hair and wrapped from head to toe in a bright red ribbon.
"I'm here! Christmas has come a little early, Grandma."
Mrs. MacPhillamy allowed herself a smidgin of amusement.
"And this is for you, Grandma, for taking me in."  Tiffy handed over Mrs. Mac's favourite with a wink – a magnum of Bollinger 2012.
"It's a bottle of 'support bubbles'!"
"I'll get the champagne flutes, dear."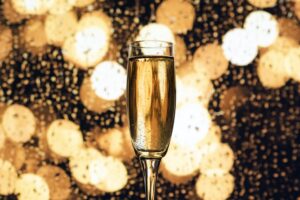 Stay tuned for the next episode when Tiffany has a decision to make. Is there work involved? Will she have to toe the line? Does she know on which side her bread is buttered? We'll find out.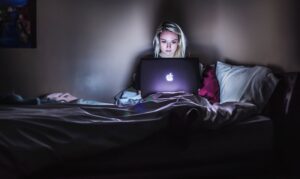 By the way, anyone can enter the Furious Fiction contest. Here's the link: https://www.writerscentre.com.au/furious-fiction/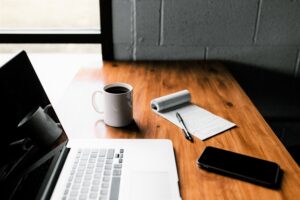 Happy writing!
Photos courtesy of Unsplash: https://unsplash.com/