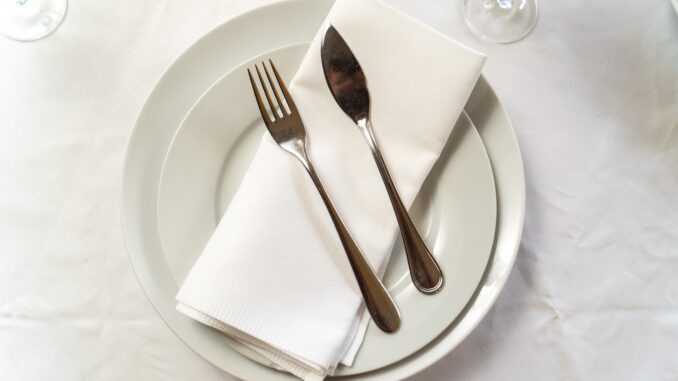 Fiction in the Post-Covid World – Episode 17
Hi Ravishing Readers!
I'm back with another episode. This time our little duo has survived Christmas with a new bunch of pals around the table and Mrs Mac has already hosted a couple of 'drinks parties', as they like to say in Britain, and the odd themed soiree. Things had been going very well and she had even taken a liking to her new Facebook friend, Henry, who keen readers will know she hooked up with on the Cunard Frequent Cruises page. They had plenty to talk about; things were going nicely.
However, rather than fill you in every little detail of these get-togethers I'll jump forward a few months to Britain's spring. And while Mrs Mac still had a spring in her step, there were a few strange happenings around the place, nay, her two-storey pied a terre with guest wing.
Things were not in their usual places and the ever-watchful housekeeper, Marjorie, was not altogether pleased. It was time to alert her boss.
I wrote this episode when the team at Furious Fiction headquarters decided to move the monthly competition to a seasonal one, every three months. No one liked it and while it limped along for a year, the team at the Australian Writers' Centre, which runs the comp, reverted to the old monthly contest. Besides, every writer needs a sharp deadline, otherwise, the muse may desert them.
So the rules for this competition were:
The story must include a character who commits a crime.
The story must include some kind of DOOR being opened.
The story must include the words CHALK, TALK and FORK.  (Now those words can have prefixes and suffixes — such as "chalking", "talked", etc.
Let's take up the story.
Mrs MacPhillamy didn't want to involve the authorities.
But with the discovery that the carriage clock on the hallway mantelpiece had gone missing, she had to act.
Normally she'd accuse a tradesman or be quick to single out a light-fingered relative. But since her epiphany, which meant viewing the world through a more sympathetic lens, she was considering all scenarios.
She'd told Tiffany, her granddaughter, about the disappearances.
"It wasn't me Grandmother!"
"I know dear, of course it wasn't." Grandma had already cleared the girl of the crime. The missing objects were expensive and brought out on special occasions, then collected, washed, polished and put away in cabinets and drawers. There was the tiny cake fork, by Villeroy & Boch (part of a 56-piece set) an equally small silver saltshaker and now the clock.
Beyond the occasional rinse of a champagne flute, pre-pour, Tiffany did no housework, and further in her favour (in this event at least) she couldn't tell the time unless it was digitally delivered.
"I know you haven't pilfered the silverware darling. But you can help me play the sleuth. It's all very Agatha Christie."
Tiffany looked confused. "Who grandma?"
"Never mind dear. It's a pity there's not a body in the library; you could draw a crime scene chalk outline around the corpse."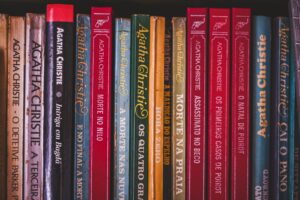 Mrs Mac appeared elated. She buzzed Marjorie on the house intercom.
The housekeeper entered the dining room, looking worried.
"Now Marjorie we're going to solve this crime. We need paper and a marking pen dear."
Mrs Mac continued when the maid returned: 'Marjorie, have you noticed anything else missing during your dusting rounds?"
"Madam, I think the Queen's Silver Jubilee Porcelain plate has vanished."
Mrs. Mac raised an eyebrow. "And…
"I can't open the door to the glass drinks cabinet in the conservatory. The key's gone."
Mrs. MacPhillamy almost jumped for joy, despite the realisation her favourite gin was now marooned behind frosted glass.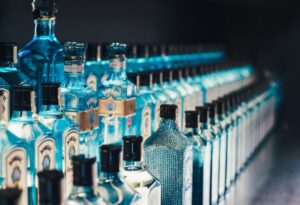 "Excellent! Now Tiffy, write down the names of our recent guests and put them on the seats where they were sitting."
Mrs Mac rattled off those who attended at Christmas – an eclectic bunch including her kaftan designer who'd talked non-stop to her new tennis coach, the gardener, a retired sea captain, and assorted neighbours. She continued with the guests who'd come to her mid-January soiree and recent Downing Street-themed satirical drinks party.
A pattern emerged.
"Marjorie," she paused dramatically, "has anything disappeared from the drinks cabinet?"
"Well madam," Marjorie almost trumpeted, "the sterling silver label around the whiskey decanter is gone. It bears the crest of the Queen Mary 2."
Tiffany shrieked, as the plot slowly thickened. "Your boyfriend grandma. Isn't Henry a ship captain?"
"Indeed he is!"
Tiffy made a sad face. "Poor grandma; you were so into him."
"But not as much as I will be, dear."
Mrs Mac crossed the room and picked up the phone.
"Excellent Henry, see you tonight; 6 pm for drinks, dinner at 8," she trilled.
"Marjorie, dear, we're going to need those Cunard silver napkin rings."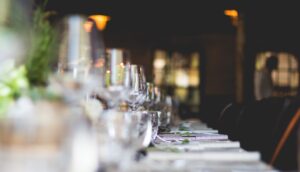 Well, readers, we do live in interesting times. I mean what sort of person would steal a Queen's Jubilee plate – especially one from the silver anniversary? And one has to wonder at the audacity of a person who'd put their hand into their hostess's drinks cabinet….it didn't bear thinking about. Nonetheless, Mrs. Mac is determined to get to the bottom of the problem. Tune in next time for an update on the shenanigans.
And once again, if there are readers out there keen to exercise the muse and get cracking on a story of their own, why not have a look at the Australian Writers' Centre Furious Fiction monthly contest?
https://www.writerscentre.com.au/furious-fiction/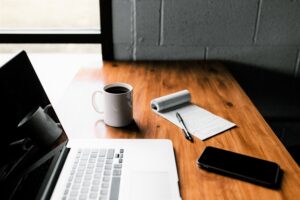 Thanks to Unsplash for the great images:   https://unsplash.com/