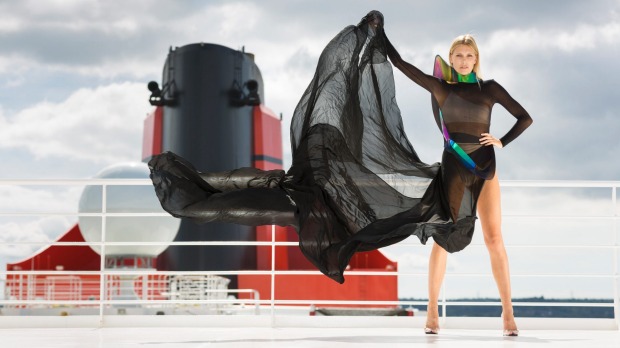 Life aboard a cruise ship is quite the departure from life on dry land – if you'll pardon the pun. Forewarned is forearmed, so here's my take on that carefree, colourful and sometimes quite quirky world of cruising and some tips to help you navigate it.
A first-time cruising friend once announced: "I just embraced the dagginess! And went with the flow". Not a bad idea really when you enter a world where towel animals lurk on your bed, napkin-folding classes demand your time and waiters dance on your table. (Now I'm looking at you Carnival Cruises).
Yes, you'll find blinged-up decor with Swarovski crystal-embedded staircases and ships that make Las Vegas interiors look discreet, but there are cool Nordic-chic ships too. Such diversity is a given considering 75 cruise companies operate about 350 ocean-going ships. Not to mention all those river ships.
Life at sea has its protocol and peculiarities, traditions and rituals. Cruising is a microcosm of life now experienced by around 1.4  million Australians a year and, personally, I've notched up 68 cruises on almost everything from butler-heavy boutique boats to four-masted sailing ships and even a cargo-passenger ship that left from Port Botany!
Cruising is certainly a convivial pursuit. What other holiday organises your entire night's entertainment from pre-dinner drinks to dinner and a show, without you having to lift a finger?
Unless you choose to keep to yourself, chances are you'll join a trivia team, attend the solos meet-up, share a table with strangers that become good friends (I've been invited to stay with with fantastic shipmates from Canada and England) or perhaps find yourself snaking across the dancefloor in a conga line.
So what's cruising's big appeal? Is it the freedom from the daily grind that casts its spell? Or does the cruise lines' magic motto of  " Unpack Just Once!" really resonate with travellers.
Here, then, are some useful tips and insights into cruising etiquette for the virgin or even veteran cruiser, to ensure the smoothest of sailings.
THIS IS YOUR CAPTAIN EATING
An embossed envelope delivered to your cabin heralds an invitation to the captain's dinner. How did this happen? Well, you're a frequent cruiser who has notched up umpteen days with that company, a VIP (maybe super-rich) or you're on a 130-day voyage and it's your turn for a treat. The event often takes place in the main dining room (maximum envy points here) or a small function room. Respond immediately, arrive promptly, dress well, don't hog the conversation – it's not your party – partake in the free booze but don't get sozzled. The captain won't linger too long after the dessert – he's done this before. Make sure you drop it into multiple conversations the next day.
I HAVE NOTHING TO WEAR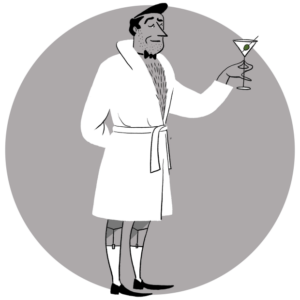 Women often have a couple of cocktail outfits they're dying to wear, and a cruise is the perfect opportunity. Don't worry if you don't have an outfit for every night, no one will notice. Besides, dress codes have been relaxed in recent years – formal is mostly out, elegant casual is in. Men loathe dressing up on holdiays, but guys do throw a tie into your luggage (they weigh 100 grams!) and a jacket. Casual and smart- casual will mostly suffice but don't wear shorts in the dining room after 6pm (keep those for the buffet) and never be tempted to wear a  bathrobe unless on deck or in the spa. You certainly don't want to meet Berlitz Guide to Cruising & Cruise Ships writer Douglas Ward who once quipped about two cruise lines: "Most of the crew are better dressed than the passengers."
WHO LET THE KIDS OUT?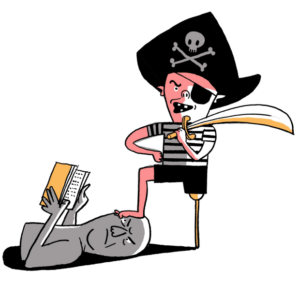 Just because most big ships look like theme parks with their death-defying water-slides, dodgem cars, rock-climbing walls, zip-lines, merry-go-rounds, bowling alleys, go-karts, sky-diving and Segway bikes, this doesn't mean your kids can act like wannabe schoolies on the Gold Coast. There are free kids' clubs for all age groups where paid adults are happy to look after them, organise fun games and even mix the teens a mocktail. Children are off-limits in adults-only pools and Zen zones such as Serenity on Carnival Cruise Line and Sanctuary on Princess Cruises. If little ones drive you nuts, steer clear of the school holidays and run a mile from Disney Cruises. Try Viking Cruises or Cruise & Maritime Voyages, which say "no" to anyone under 18 and 16 respectively.
BORED ON BOARD? GET OUT THE CRUISE GUIDE
The daily guide is your best friend. It arrives on your bed while you're at dinner (often sitting by the towel animal). Treasure it, highlight your preferences, carry it in your handbag or download the app if there is one. Best to have one each to save squabbling. Queen Mary 2 has dozens of things going on from 6 am til midnight daily, as do most ships. You'll never miss a trivia quiz, pilates class, fascinating talk, afternoon tea or evening show. It's also a cheat sheet telling who the officers are (accompanied by photos), a run-down on the next port and weather forecast and of course a variety of ways to part with cash – from that perfume sale, to the Texas hold 'em poker tournament in the casino and the cut-price detoxifying seaweed wrap in the spa.
SHALL WE DANCE?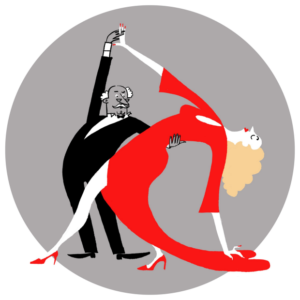 If you're on Cunard, Crystal, Silversea or Holland America ships and a well-dressed mature gentleman sidles up and asks you to dance, he's not after a hook-up. He's a dance host whose job it is to ask "unescorted" ladies for a twirl. Sometimes known as an ambassador host, this man is proficient at the foxtrot, waltz, swing and cha-cha, otherwise, he wouldn't have scored the gig. He's on a free cruise (we can't be sure if he's also paid) and works his legs off, especially on cruises with plenty of sea days when dance-loving ladies have rested up and are keen to rumba the night away – no innuendo intended. If you're on board with a dance-loathing partner of your own, this host may be useful. Or you could try to interest your significant other in the ship's dance lessons.
DON'T MISS THE BOAT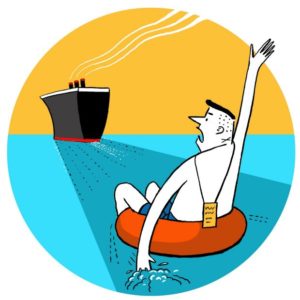 Where else but on a cruise ship (OK a conference) does a lanyard come in so handy? This fashion accessory slung around your neck holds your cabin card. Keys are an ancient relic; this credit card-like device doesn't just let you into your cabin, you can also use it to pay for bar drinks, spa treatments, and shore excursions. It's also essential to swipe it when getting on and off the ship at port – the crew then knows who's still ashore when the ship's about to sail. However, this doesn't mean they'll wait for you if you're late. Miss the boat and it's up to you to get to the next port, which can be tricky when cruising in the Pacific where there are thousands of kilometres between islands and few flights.
WHAT? YOU HAVE TO TIP?
You've spent a motza on your fare and now they want you to tip. What an outrage. Australians have never been happy with this practice and haven't been afraid to express their indignation. The complaints were heard and now all Australian-based cruise lines – P&O, Royal Caribbean, Carnival, Celebrity and Princess – include tips (also known as gratuities) in the fare. However, ships visiting on world voyages and those based here seasonally do require you to tip the staff at a daily rate; it's spelled out in advance in the paperwork. Take up the matter with the purser if you wish, but don't be stingy. The crew work long hours and are often at sea for eight-month stretches, sending the bulk of their wages back home. Doesn't sound fair, but it's the nautical norm.
I THOUGHT EVERYTHING WAS FREE
New passengers are often confused about what's included in the fare and some have been known to have a conniption when the final bill arrives. In a nutshell, your typical cruise includes main dining-room and buffet meals, poolside snacks and entertainment. Alternative restaurants, such as that celebrity chef eatery, cost more, as do drinks and sometimes the bottled water by the bed. If you love a drink, then perhaps spring for a drinks-package but remember you have to buy it for every day of the cruise and can't share the alcohol with your cabin-mate. Spa treatments are notoriously expensive and shore excursions aren't cheap either. Think about choosing an all-inclusive line such as Viking, Crystal, Seabourn, Silversea and Regent Seven Seas. However, that seaweed wrap will always cost you.
GO WITH THE FLOW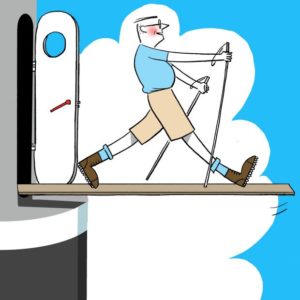 Forget the Fitbit and the walking apps, cruise ships virtually invented walking for fitness, long before anyone discovered that 10,000 steps a day was good for you. It's called "Walk a Mile" (1.6 kilometres) as a mile was once about four laps of the promenade deck. However today's mega-liners are around 360 metres long, or 1181 feet, and of course a mile is less than four laps. Whatever the measurements, it's fun to walk with the salty air on your face. Do it on your own or get up early, join in and meet an officer or member of the sports team who will lead the charge – it's a great way to meet people and greet the new day. Make sure you walk in the right direction – clockwise or anti-clockwise – which can often depend on the day and the whim of the sports team.  And please, can we leave the Nordic walking poles in the cabin?
KEEP IT CLEAN
No one wants to catch the dreaded Norovirus, which has struck down many cruise passengers in the past 10 years. Use the sanitizers set up outside all dining venues and in other public spaces. You'll always see the crew wiping down handrails and other surfaces. Cruise lines say Norovirus is usually brought on board by a sick passenger, so do 'fess up when you're asked those critical pre-boarding medical questions. If you do get a bout of gastric or flu, you will most likely be confined to your cabin with your food delivered by waiters wearing contamination suits and masks.
FIVE MORE CRUISE ETIQUETTE TIPS
SAY CHEESE
Be kind to the ship photographers. Smile for the camera on the gangway or when standing next to that man dressed as a dolphin. There's no obligation to buy. Photographers rarely roam the dining room but can still capture you looking glam as you enter. I always buy a flattering shot.
MUSTER STATIONS ARE A MUST
Attendance at the lifeboat drill is compulsory and this takes place before the ship sails. You'll be required to report to your muster station to be electronically ticked off a list. If you don't attend, they'll come and get you.
SMOKING IS NOT HOT
Smoking, including e-cigarettes, is a no-no in cabins, balconies and most public areas. You can smoke in designated areas on the open deck and in the casino on some ships. Some have cigar lounges. Italians tend to thwart the rules, so beware Costa Cruises, as passengers puff where they please.
DON'T BE A HOG
Save the (restrained) piggy behaviour for the buffet. Don't hog the deckchairs or hammocks by draping towels over them. Keep it a happy ship by shifting that towel after 30 minutes or the crew will do it.
ADHERE TO THE NAKED TRUTHS
People can see you on your private balcony so keep that robe on or stick to your swimsuit. Ditto the day spa; no one wants to share the sauna with naked bods. If you want to sunbathe topless, wait until Richard Branson launches his first ship next year.
EXPLAINED:  10 CURIOUS CRUISE RITUALS AND TRADITIONS
CROSSING THE EQUATOR
Following an old naval tradition, cruise ships will dunk brave Pollywogs (those who haven't crossed the Equator before) in the pool, having covered them in a slimy mix of baked beans or custard. Fun for onlookers!
CROSSING THE INTERNATIONAL DATELINE
Another naval ceremony commemorating the crossing the 180th meridian from east to west. Passengers are inducted, without humiliation, into the Domain of the Golden Dragon (It's best to look it up).
CAPTAIN'S NOON UPDATE
A nautical highlight when the Master of the vessel broadcasts the distance travelled from the previous day, the depth of the ocean and the weather.
THE PLAQUE EXCHANGE
An onboard ceremony where the captain and the harbour master exchange plaques to commemorate a ship's maiden call at a port. You'll find a collection of plaques in corridors around the ship.
SHIP CHRISTENINGS
Christening a ship is a good-luck gesture where champagne bottles are often scored first to smash on contact against the ship's hull. Although godmothers are usually women, the six-member cast of The Love Boat christened Regal Princess in 2014.
"FRIENDS OF BILL W"
You can always tell new cruisers; they laugh at the "Friends of Bill W" meet-ups. Bill Wilson, along with Bob Scott, founded Alcoholics Anonymous in 1935. For obvious reasons, it's meant to be discreet.
"FRIENDS OF DOROTHY"
It's hard to forget the woman aboard Celebrity Millennium who attended a FOD get-together hoping to hear songs from The Wizard of Oz. Friends of Dorothy are gay men and women. Most cruise lines simply list LGBTI meetings.
POSH
POSH supposedly means "Port Out, Starboard Home" but not even Google can authenticate that. It relates to rich English folk being able to afford a portside cabin to India and a starboard-side cabin on the return leg. It had something to do with the cooling breezes. (Port is left; starboard is right).
FLAGS OF CONVENIENCE
Ships are registered or flagged in unusual places like the Bahamas, Panama and Bermuda. This practice began during Prohibition in the 1920s when US ships wanted to sell alcohol, so registered their ships in liberal countries. Nowadays it's more to do with lower fees and relaxed labour laws.
GOOD LUCK SYMBOLS
There's quite a lot of superstition around ships. It's good luck to have an albatross follow the ship but obviously not to shoot one (yes, we've read Coleridge). It's also good luck to place a coin in the keel during the ship's construction.
FIVE OLD CRUISE RITUALS THAT STILL PREVAIL
BAKED ALASKA PARADE
Waiters parading around the dining room with huge meringue desserts while diners whoop and wave napkins. What's not to like? It happens on Carnival and Royal Caribbean.
ANYONE FOR BINGO?
Legs 11, two little ducks (22), two fat ladies (88). Yep, not politically correct but a laugh if called by a savvy cruise director. Phased out by many ships but still onboard some vessels.
FORMAL NIGHTS
Once the mainstay of cruising, only a handful of lines have formal nights with Cunard leading the glittering way with several evenings and sometimes a masquerade ball. And guys – they rent out tuxedos.
TAKE THE PLUNGE
Fancy jumping off your ship into freezing glacier-fed waters in the Arctic and Antarctic? This is the Polar Plunge. I did in Greenland and not just for the free vodka shot. Bragging rights assured.
THE JIGSAW PUZZLE
In a world of computer games, it's refreshing to watch passengers fit pieces into a 1000-piece jigsaw laid out in a public lounge. Popular on around-the-world voyages – add one piece and move on.
FIVE OLD CRUISE RITUALS NOW DEFUNCT
THROWING STREAMERS
What a romantic gesture to throw a streamer from port to ship, from the well-wisher staying home to the one sallying forth. You held onto it until it snapped as the ship pulled away. While we understand it's polluting, it was fun. Some folks, I'm told, substituted a pair of pantyhose for the streamers. The tights were weighted down with a tennis ball in the footlet – not sure how that worked!
NON-PASSENGERS ALLOWED ON BOARD
There was a time when family and friends could come onboard, view your cabin, have a drink in the bar. That stopped after the infamous Achille Lauro hijack in 1985. Nowadays security is, ahem, water-tight.
THE MIDNIGHT BUFFET
Many have fond memories of satisfying the munchies with a midnight buffet. Now, on most ships, you call room service. Not the same.
SKEET SHOOTING
I remember being woken on a Fairstar deckchair by a passenger shooting a clay disc off the back of the ship. Really? Did no one ever consider the poor fish out there?
TIPS IN ENVELOPES
There was something very personal about slipping your waiter and cabin steward a bit of folding money on the last night. Gratuities are now deducted from the passengers' credit cards and evenly distributed.
That's it – if you can think of any more cruise traditions and rituals, then feel free to drop me a line.
(These fabulous illustrations are by Simon Letch. Instagram:@simon_letch)
This story was published in the Sun-Herald newspaper on May 5, 2019.