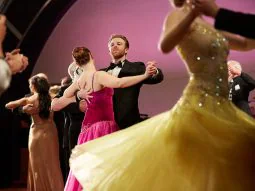 Fiction in the Post Pandemic
Oh my goodness Mrs Mac admirers – what can I say but travels Stateside have held up my usual erratic posting of my gals' adventures. A thousand apologies!
I've been abroad as they say where Mrs Mac comes from, travelling across America from Texas to Montana and many states in between. What an adventure, from the heat and colour and movement of San Antonio where most folks speak Spanish to the rugged snowcapped mountains of Glacier National Park, almost on the Canadian border. There was a lot to see. After a travel conference in Texas (and side-trips from Antonio to Galveston and Houston), I hopped a plane to St Louis (pronounced St Lewis, rather than Lou-ee) and with an old friend of mine, we hired a car and drove across a half dozen states to her home in Montana. Fun and a little exhausting, but I saw so much and managed to dodge marauding bison during our foray into Yellowstone.
But let's get back to London and see what Mrs MacPhillamy and her doting granddaughter have been up to. 
Last time we checked in Tiffany was grappling with the mysteries of "rock, paper, scissors" and Mrs Mac was on a mission to find a tennis kaftan as it had dawned on her that maybe the tennis skirt of her youth might not cut it a half-century later. While Harrods stocks just about everything and once bragged they would get you an elephant if you needed one, these days social responsibility and animal protection societies have put paid to those sorts of boasts. And it would seem that the humble kaftan has gone the way of the elephant. Young folks just don't want them….a kaftan is definitely a white elephant folks.
But I digress.  As you well know I enter my Tiffany & Mrs Mac stories in a monthly competition. And yes, I am loathed to say I've never won nor even had an honourable mention. Undaunted I too press on.
Each story has to be less than 500 words and we are provided with certain themes, words and scenarios that must be included.  This time the task was:
The story must include someone PACKING A SUITCASE.
The story must include the phrase "ACROSS A CROWDED ROOM"  (word for word – as dialogue or narrative)
The story must include the words CHARM, CRUSH and FAINT  (the words can add a prefix, suffix and become a plural, such as charms or crushed).
Now, let's take up the story
Mrs MacPhillamy was in a good mood. She'd decided to embrace November with gusto, despite all its grey gloom and shrug off the existentialist crisis that had gripped her the previous month.  She realised, with regret, she'd have to accept her aging body with all its sagging disappointment and put away the trappings of the past if she wanted to enjoy the present.
However, that was proving harder than it sounded. Try as she had, and Mrs Mac had tried, she could not physically stuff her lifetime of old photos, letters, keepsakes and whatnots back into the receptacles from which they'd come.  She had unpacked each old suitcase with glee – and pored over their contents, now strewn on two large Chesterfields in the study– but packing her life back into them, had proven too much.
It was exhausting. Surely her housekeeper Marjorie could do it – she'd offer her a bottle or two of Bollinger for her trouble and if that didn't work, surely that alcoholic inducement would work like a charm on granddaughter Tiffany.
As it was, Marjorie and Tiffy were happy to oblige; both were relieved by the old lady's good mood – usually, it was dire in the months leading up to winter, but recently Tiffany had heard her grandma singing and she'd even shown her how to download old show tunes on YouTube.
Marjorie was more than keen to get the detritus neatly packed away before she fainted – the smell of decades of yellowing photos, forlorn perfumed-scented handkerchiefs and crushed violets wedged between pages of 1960s fashion magazines was more than her olfactory sense could bear. Tiffany had put a couple of bottles of Bolly on ice and had really nothing else to do while she waited for them to chill.
Strains of music wafted from the drawing room and sounds of footsteps thudding on polished floorboards echoed in the early evening air.
"What are you doing Grandma?" said Tiffy, taken aback by Mrs Mac twirling – G&T in one hand, glossy travel brochure in the other.
"Practising my dance steps dear – waltz, rhumba, cha-cha, you know."  Tiffany didn't, but she nodded, nonetheless.
"I'm preparing for the cruise season, darling. Queen Mary 2 has released its world voyage. It might be 12 months away dear, but that Atlantic crossing can't come quickly enough. And I can't wait to stroll the decks with the warm salty air of the South Pacific in my face."
Tiffany looked forlorn.
"Oh dear Tiffy, buck you. You'll be coming too. But let's teach you to waltz first. Follow me as I sing dear.
'Some enchanted evening, you may see a stranger….'
Marjorie popped her head around the corner.
"Fear not Marjorie dear," Mrs Mac trilled. "You're coming too. It wouldn't be the same without you – just imagine, 103 days on the high seas. Now Tiffy, where was I?"
"Oh….'You may see a stranger….'
Marjorie didn't know whether to rejoice or top herself.
'Across a crowded room….'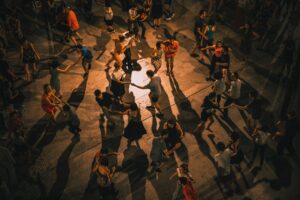 Well, folks, it's good to see Mrs Mac back in the game. No one wants a depressed dowager.
Tune in next time as our favourite London lady-of-means prepares for Christmas and takes a tentative step along a romantic road.
If you're interested in the Furious Fiction writing content, run by the Australian Writers' Centre, here's the link:
https://www.writerscentre.com.au/furious-fiction/
Thanks to Unsplash for the images.  http://unsplash.com/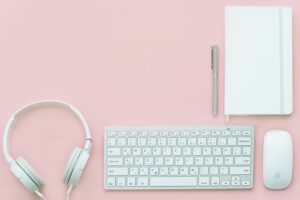 Happy writing folks!