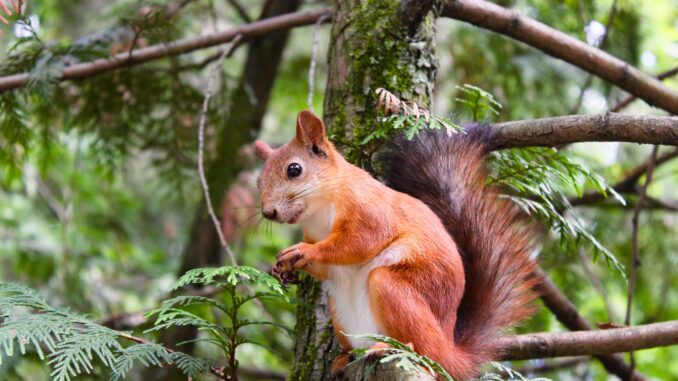 FICTION IN THE POST-PANDEMIC WORLD – Episode 18
Welcome back dear readers
It's that mad time again when everyone's busy and a tad stressed out when it dawns on us that Christmas is just around the corner and well, we're just not prepared. However, it's also a fun time too – all those end-of-year drinks, parties and general carry-ons.
However, at Mrs Mac headquarters, things were getting a little serious, just a little. Readers will recall that she and the housekeeper Marjorie had noticed that several special items had gone missing. Little trinkets, tiny cake forks and all manner of monogrammed memorabilia were no longer in their usual places. This was certainly intriguing and Mrs Mac did like a bit of intrigue.
However, suspicion had fallen on a certain gentleman and Mrs Mac wanted to know for sure whether or not he was the culprit…..and as everyone knows, the best way to get to the bottom of a possible Agatha Christie-style crime, is to throw a dinner party.
Tiffany, of course, wasn't too sure who Agatha was and Marjorie, ever-reliable Marjorie, was just going along for the ride.
As you all know by now, I enter a monthly writing competition called Furious Fiction, conducted by the Australian Writers' Centre (AWC) and follow the prompts that the AWC provide.
As this was the 50th edition of the competition, the rules were:
The story's first sentence must contain the word FIFTY.
The story must include a four-legged animal.
The story must include the words EMERGENCY, BRUSH and BOARD.
Now, let's have a read: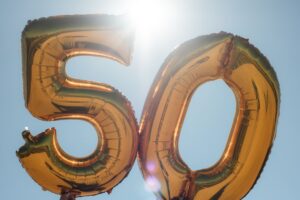 "Forty-eight, 49, 50 – yippee!" exclaimed Tiffany, bouncing into the morning room.
"I did it, Grandma. I got fifty."
Mrs MacPhillamy looked up from her G&T.
"Fifty what, Tiffy?
The girl excitedly explained the social media assignment she'd been working on, involving TikTok and wildlife.
"My rap-dancing squirrel – it got 50 likes. Check it out."
Mrs MacPhillamy glanced at the iPhone screen.
"Wonderful. That creature has got rhythm. Reminds me of the jitterbug."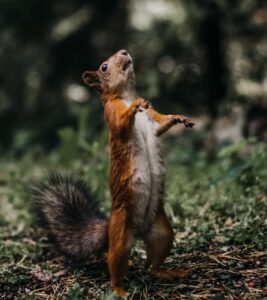 Tiffany looked bemused.
"You know Tiff I once read that squirrels have 10 legs or arms – five of each, I think."
Tiffany was mystified. She watched as grandma drained her glass; had the old lady cracked the Bombay Sapphire well ahead of schedule?
"I'm sure I saw a squirrel in the garden last week, Grandma – I thought it had four legs."
Margorie, busy laying the table for dinner, stifled a giggle.
"Perhaps it was a rat," she whispered to Tiffany.
Mrs Mac gave the maid a sideways glance. "Marjorie dear, I do have my hearing aids in today," laughing despite herself.
From her armchair, she could survey her expansive grounds with their towering oak and elm trees. She'd be delighted if Basil Brush and friends made their home there. But a rat – that was not on.
"Marjorie, do we have a rodent emergency? Best to nip it in the bud, dear. Do get onto that old chap, Harold what's-his-name, from the extermination board, pronto."
"But he traps badgers, Madam."
"Perfect."
Problem solved, Mrs Mac inspected the dining table, polished to a high sheen and exquisitely set with six places and six silver Cunard-engraved napkin rings.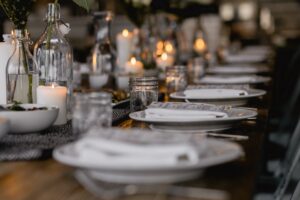 "Now ladies," Mrs MacPhillamy drummed the table for attention. "You know the plan – we are out to catch our thief tonight."
Tiffany shivered and looked towards the garden.
"No dear – the rat is tomorrow. Tonight, we observe our guests, and keep an eye on their every move."
Mrs Mac was determined to get to the bottom of her pilfered plates and stolen silverware. The napkin rings were the lure; would they be the perfect bait?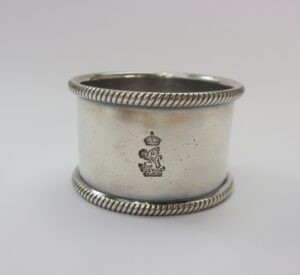 Neighbours Horace and Hilary arrived first, followed by her kaftan-designer Viv, and Julian, the tennis coach.
Retired sea captain Henry was last in, preferring to make a grand entrance through the open glass conservatory doors on this balmy night.
He had been earmarked as a potential paramour, but could Mrs Mac trust Henry; could he be left unsupervised by an unlocked cutlery drawer?
The night was jolly – glasses were refilled many times, and Tiffany did her best to stay alert and play detective.
But it all happened so fast; she couldn't be blamed. Everyone agreed.
"Shit!" came the high-pitched girly scream. "It's the rat, Grandma."
The rodent darted across the Axminster towards the dining table; a plate smashed, and Julian grabbed a glass before it toppled.
Mrs Mac exhaled, then froze when it all became crystal clear.
She counted the Cunard napkin rings. Five…only five.
Henry smiled as he reached over to clink her glass. "Cheers my dear."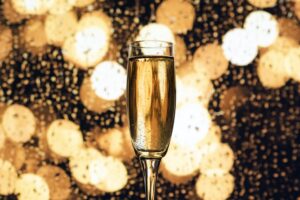 Well folks, the plot certainly has thickened. Is Henry the thief or simply an innocent man at the wrong dinner party at the wrong time. Mrs Mac will certainly have to rethink that burgeoning romance, or, she could play along.
As usual, so many questions: Will the badger man catch the rat, will Tiffy develop rodent phobia – and if so – where will that leave her Social Media project. And what did Margorie see….did she happen to spy the Cunard-collecting-culprit?
You'll just have to tune in next time when hopefully all will be revealed.
If you'd like to enter the contest here's the link: https://www.writerscentre.com.au/
Photos courtesy of Unsplash: https://unsplash.com/
Antique napkin rings from British dealer, Sally Antiques, in Portsmouth.  UK. https://sallyantiques.co.uk/)