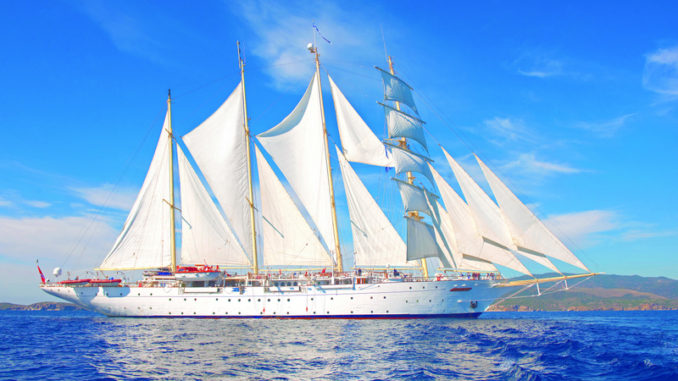 "IT'S six o'clock on a languid afternoon in Thailand's Andaman Sea. The sails of the tall ship Star Flyer are unfurled in the breeze. Volunteers eagerly step forward to help hoist them up the four masts while the rest of us watch sipping our cocktails.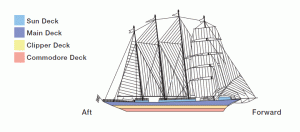 Then the strains of a magical piece of music sweep over the decks accompanied by a rousing drumbeat and a choir of fine voices. It's only a CD, but it stirs my very soul."
I wrote that rather lyrical introduction after a cruise I took from Phuket through the waters of  the Andaman Sea in late 1998.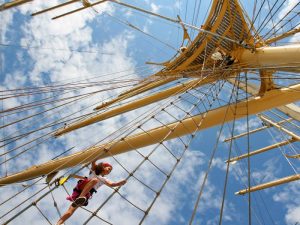 Almost 20 years later, my seven-night cruise on Star Flyer  remains my favourite sea voyage. And voyage it was and still is. Today's modern ships are huge; sometimes you're not sure if you are on a ship or a luxury hotel or in a shopping mall. But standing on the teak decks of the Star Flyer, one of three ships in the Star Clippers fleet (and soon they'll be a fourth when Flying Clipper is launched later in 2018), there's no mistaking this is a ship. A sailing ship with four masts, 16 sails, a crows nest and plenty of hearty sailors who hoist the sails every day as we leave port.
And there are passengers lining up to help hoist those sails, and that's when the stirring strains of Vangelis' "Conquest of Paradise" waft over the deck. The music is from the movie, 1492, which although expected to be a hit as its release in 1992 was timed to commemorate the 500th anniversary of Columbus' journey to the New World, was in fact a bit of a rating dud, despite the stirring music. This ship, on the other hand, is exceptional and scores well in the Berlitz Guide to Cruising and Cruise Ships and on the popular Cruise Critic website. More importantly it gets the thumbs-up from everyone who has sailed on her.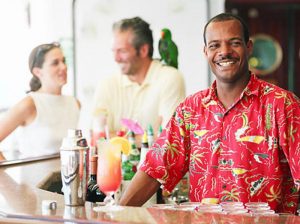 Star Flyer is still tripping about today; in the Mediterranean and in the Caribbean and Cuba and on trans-Atlantic voyages that link these seas. Identical sibling, Star Clipper, is currently based in Asia and is operating regular seven-day cruises from Bali, alternate eastern and western itineraries, and other sailings from Phuket until March 2019. The Bali itineraries call at Lovina on the island's northern coast, Komodo and Lombok; Phuket itineraries call at the same islands and ports I visited two decades ago – Ko Surin, the Similan islands, Langkawi and the wonderful krast-studded Phang Nga Bay. A new stop is Ko Hong, said to be Thailand's quietest beach.
One of my favourite things to do when not snorkelling or swimming was to lie in the widow's net, the rope netting that extends from the tip of the bowsprit (the long spar or pole at the front of the ship) to either side of the bow. It seemed such a daring, exhilarating thing to do. The other joy was to sit just at the beginning of the bow sprit, facing the open sea as we cruised into port. I remember sitting there as we arrived in Langkawi  in the early morning. There wasn't another passenger on deck. It's these memories and the fun people I met on that sailing that make this my favourite voyage to date. Get on board – soon! http://www.starclippers.com