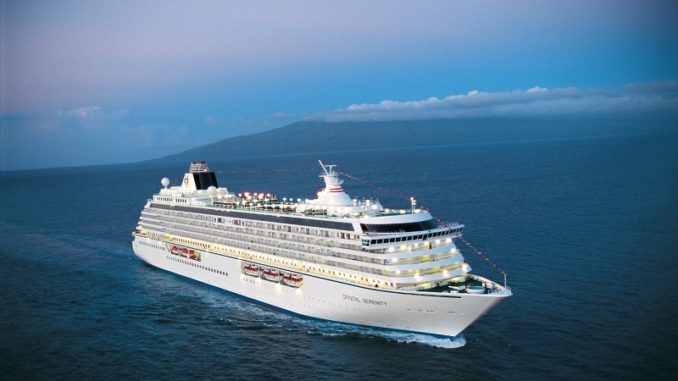 There's plenty of perks on an all-inclusive cruise, plus a big price tag
People often ask: It is worth buying an all-inclusive cruise or a cheaper one and pay as you go?  
First things first. There's quite a lot of misinformation about cruising. Recently someone told me they thought that everything was included in the cruise fare, such as alcoholic drinks. Simply, that's just not true.
All cruise lines, be they the three and four-star ships or the more luxurious varieties, include dining room and buffet meals, deck snacks and entertainment in the fare. Many cruise lines also provide free room service and cruise companies that base their ships in Australia either permanently or on a seasonal basis – P&O Cruises, Princess, Carnival Cruise Line, Royal Caribbean and Celebrity – include tipping in the fare. (Tips are often called gratuities and occasionally referred to as the daily service charge).
But that's where it ends. All extras like alcoholic drinks, specialty coffees (that is anything other than the often-awful brewed coffee), spa treatments, professional photographs, internet use and sometimes room service are extra.
Alcoholic drinks will cost about the same as they do in a bar or restaurant in Australia. Sadly the days of duty-free pricing are gone.
If you want a lot of extras in your cruise fare, you pay more for the fare. Makes sense.
First-time cruisers should be beware; some cruises look like a bargain. You'll see advertisements for a seven-day cruise for around $850 per person. However, when it's time to pay the piper, all those bar bills, speciality coffees, room service pizzas, alternate restaurant surcharges, internet bills and gratuities mount up and you could be gasping at the bottom line.
On the flip side, cruises aboard five-star ships are expensive (they can start at around $700 a person a day**), however, at the end of the holiday, you only pay for shore excursions, spa treatments and in some cases internet use.
So the question remains: is the extra expense upfront worth the price when the tallying-up is done?
It certainly can be if you're a drinker and enjoy fine dining. If not, you may think twice about subsidising someone else's drinking habits and culinary tastes.
As with most things, it pays to read the small print as "all-inclusive" doesn't always mean the same thing on every cruise line.
However, it's fair to say that most luxury ships include speciality dining, wines with meals, often free drinks at all the bars, a set-up mini-bar in the stateroom, room service and perhaps a few treats such as the services of a butler.
Strangely though, the world's two highest-rated ships– the Europa and Europa II – (operated by Hapag-Lloyd) don't include alcoholic or non-alcoholic beverages in their fares apart from beer and soft drinks in the stateroom mini-bar. And interestingly Oceania Cruises offers free dining at its six speciality restaurants but charges for alcohol and other small additions.
While ships rarely include shore excursions, Regent Seven Seas Cruises goes against the grain offering a free excursion in every port on every cruise.
Some small cruise lines and most expedition cruise companies include tours in the fare, while Azamara Club Cruises has introduced one complimentary "immersive" evening event on every sailing.
Here's what the all-inclusive lines are offering
Azamara Club Cruises' (AZ) three ships  Azamara Journey, Azamara Quest and Azamara Pursuit offer a wealth of extras such as wines with lunch and dinner and an open bar throughout the ship where alcoholic drinks can be had without signing any tabs.
Bottled water, soft drinks, specialty coffees/tea are also included, as are gratuities, along with transportation from port to city centres. But in a rather odd move, the line hits its non-suite guests a surcharge of US$30 to dine in the specialty restaurants, Aqualina and Prime C. On the upside, its new AzAmazing evening program provides complimentary experiences, such as a ballet performance in St Petersburg on Baltic sailings.
  http://www.azamaraclubcruises.com
Crystal Cruises (CC) all-inclusive policy features selected wines at all meals and an open bar policy where the bartenders certainly don't skimp on the pourings. All cabins are stocked with beers, mineral water and soft drinks, while the suites also have bottles of wine and spirits. Specialty restaurants, Umi Muma and Sushi Bar (formerly Silk Road) and Prego are complimentary for the first dining experience; a surcharge of US$30 is applied for subsequent visits. In a plan to upgrade and refurbish the already luxurious ships, new suites and staterooms will be introduced, along with new restaurants, while free unlimited Wi-Fi is now part of the package. Crystal Symphony completed her refurbishment in November 2017 when several new restaurants were added and former dining spaces were re-christened  – e,g. Crystal Dining Room is now Waterside, while the Lido Café has been rebranded the Market Place; Crystal Serenity will be treated to the new look in late 2018.
 http://www.crystalcruises.com
French line Ponant Cruises (PC) has been operating for more than 25 years although its fleet of mega-yachts carrying between 180 to 264 passengers, along with a smaller three-masted sailing ship called Le Ponant, are not well known by Australians. Each ship offers wines and beer during lunch and dinner, bottled water, speciality teas/coffees and room service, but not gratuities. All cruises in the Arctic or Antarctic include shore excursions.   http://www.ponant.com
Paul Gauguin Cruises (PGC) offers almost the complete package on its beautiful white ship, the 332-passenger, Tahiti-based Paul Gauguin. An open bar policy, wines with meals and a mini-bar in each cabin stocked with bottled water, soft drinks and beers are all part of the fare, while the ship offers many complimentary sports activities such as kayaking. A beach picnic on the remote island of Ta'haa is a highlight of Paul Gaugin's itineraries around the Society Islands of French Polynesia. In late 2019 Paul Gauguin Cruises was bought by Ponant; the ship and operations remain the same.   http://www.pgcruises.com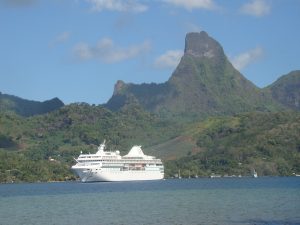 Oceania Cruises' (OC) six ships offer complimentary dining at its specialty restaurants, Internet service, still and sparkling waters, soft drinks, specialty coffees and teas and other benefits from time to time. The smaller four ships (Regatta, Insignia, Nautica and Sirena) are identical and carry 684 passengers in 324 suites. Each ship has either being totally refurbished or is slated for a bow to stern refurb in the next 12 months. The larger ships, Riviera and Marina, carry 1250 passengers. The line has recently introduced a range of plant-based dishes in a new menu range that includes 200 healthy dining options. https://www.oceaniacruises.com/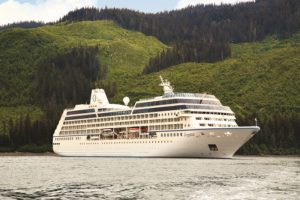 Regent Seven Seas Cruises' (RSSC) four ships, the 490-passenger Seven Seas Navigator and three 700-passenger vessels (Seven Seas Mariner and Seven Seas Voyager) and the latest ship Seven Seas Explorer launched in 2016, have the most inclusions of any line. The three largest ships feature all-balcony staterooms and suites, along with the classic French restaurant, Chartreuse, and a clutch of fine dining venues including the intimate Sette Mari @ La Veranda. Along with its complimentary wines and open bar service, the line stands out by offering unlimited shore excursions in every port on every cruise and has recently added free unlimited Wi-Fi, which is a fantastic addition.  http://www.rssc.com
Seabourn Cruises (SC) Launched in the late 1980s and one of the pioneers of boutique luxury cruising, Seabourn has many inclusions, as well as signature treats like the decadent 'caviar in the surf' beach party. Each of its five ships (Seabourn Ovation, Encore, Quest, Sojourn and Odyssey) carry no more than 600 guests; the Ovation was launched in May 2018 and the others were launched from 2009 onwards. Each offers free-flowing wines at dinner, an open bar policy and stocked mini-bar plus dining in all its restaurants including the recently-added The Grill by Thomas Keller; Keller is a US chef and restaurateur who opened the acclaimed California-based restaurant The French Laundry, many decades ago. Seabourn staterooms all have ocean views; 90 per cent have balconies. The line's former small vessels – Seabourn Pride, Legend and Spirit – have been transferred to Windstar Cruises.
www.seabourn.com http://www.seabourn.com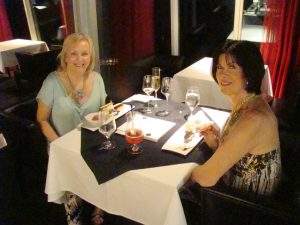 SeaDream Yacht Club (SDYC). One of the most luxurious lines afloat, Sea Dream carries 112 passengers aboard its identical ships, the SeaDream I and SeaDream II. As they were built in the mid-1980s, neither have balconies, although there is ample open deck space and the unique opportunity to sleep under the stars on the ships' signature Balinese Dream Beds. The many inclusions range from an open bar to their 'champagne and caviar splash' beach party, which company owner Atle Brynestad brought over from Seabourn, the line he founded in the mid-1980s.   http://www.seadream.com
Silversea Cruises' (Sil S) five luxury ships offer all the expected inclusions and also provide butler service for all passengers regardless of their stateroom. Another drawcard is the Relais & Chateau chef-inspired meals served in La Dame by Relaix and Chateau restaurant onboard all ships. Silversea's three expedition ships (the boutique Silver Galapagos, Silver Explorer and Silver Discoverer) offer similar luxury treats although inclusions vary aboard these four-star-plus ships.
http://www.silversea.com
Sea Cloud Cruises (SSC) and Hebridean Island Cruises (HIC) are two of the lesser-known lines that have embraced all-inclusive cruising, earning top accolades. While Sea Cloud's two traditional four-masted sailing ships (Sea Cloud I was built for a wealthy heiress in 1931) don't have alternate restaurants or balconies, they don't skimp on the wines and beers at mealtimes, offer all non-alcoholic drinks throughout the sailing and free excursions in the Caribbean. One of the best kept cruising secrets, the 50-passenger Hebridean Princess explores the Scottish Isles with occasional trips to Norway. Its style is country-house party and guests are even piped aboard! Once the rather hefty fare is paid, everything is included!
http://www.seacloud.com./en      http://www.hebridean.co.uk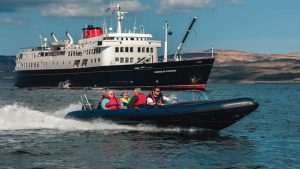 Viking Ocean Cruises (VOC) This new cruise line, launched in 2015, offers the most complete package from no-fee dining in all restaurants including the multi-course Chef's Table and Italian restaurant Manfredi's, along with wines and beer with lunch and dinner, and unlimited free Wi-Fi. It also prides itself on having no casinos and has a no children under 18 rule. Rapid growth has seen the line build six ships in three years, including Viking Orion and Viking Jupiter were launched in 2018/2019, and another Viking Venus is due in 2021, with Viking Mars and Viking Nepture to follow in 2022. One of many fascinating features is the Snow Grotto, an area in the spa where snowflakes drift down from the ceiling to recreate the classic Nordic Spa experience – that being the combination of hot (a sauna) and cold (snow!)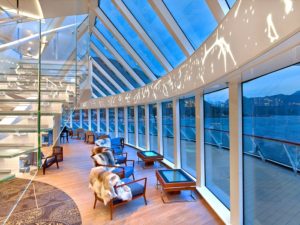 http://www.vikingcruises.com.au
Ratings based on the Berlitz Guide to Cruising and Cruise Ships ratings.
**Often all-inclusive ships will offer very good deals. The best way to snap these up is to register with the line for regular emails. This ensures you're notified as soon as a deal hits cyberspace!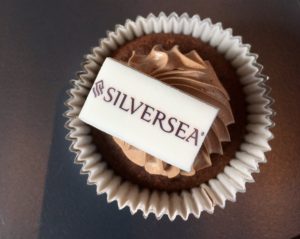 Part of this story appeared in Cruise Passenger magazine in autumn 2014. https://cruisepassenger.com.au