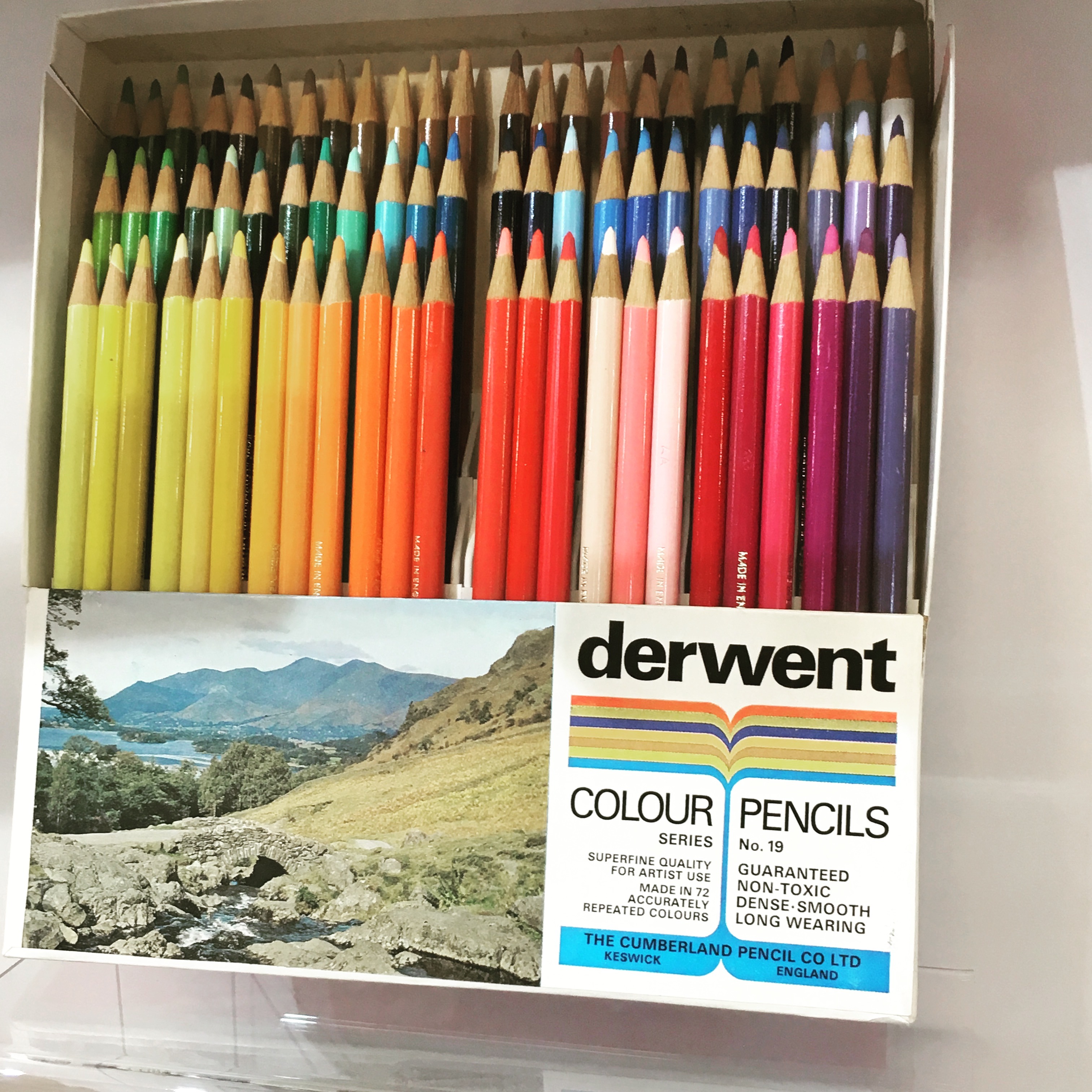 The thing I wanted most as a primary school student was a box of coloured pencils, specifically Derwent pencils, emblazoned with a picture of Britain's beautiful Lake District. My wish came true and I duly cherished those Derwents for years. Nostalgia is a wonderful destination — that place where warm memories emerge at the mere mention of an idea and envelope you in a cosy hug. That's exactly how I feel when my English friends announce, during a trip to the Lake District, that the Derwent Pencil Museum had reopened after an 18-month hiatus. Did I want to go? You bet.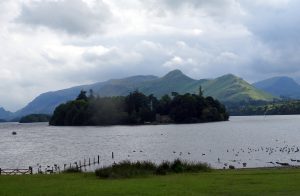 The museum reopened in May on the Keswick, Cumbria, site it had occupied for decades, after closing in December 2015, following extensive flood damage. Although several prized artefacts were lost to the waters, many of the museum's gems were saved, including the Queen's Silver Jubilee pencil and the 1952 Austin Morris van that delivered supplies from factory to shops.
We enter the museum via a mock-up graphite mine and emerge face-to-face with the world's biggest coloured pencil. At 7.91m long and weighing 446.36kg, the yellow pencil does in fact work if there are enough people on hand to lift and manoeuvre it. The original museum opened in 1981 adjacent to the Cumberland Pencil Company, which has since moved to a site in Workington, 30km away. The factory, the only manufacturer in Britain, produces 750,000 pencils a year and exports to 75 countries.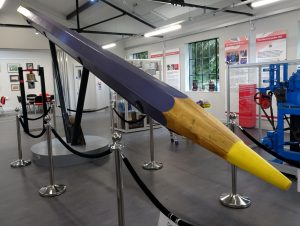 The museum tells the pencil story from the 1500s when graphite was discovered at Grey Knotts near Keswick, now the only large-scale deposit of solid graphite in the world. Despite ideas to the contrary, I learn that pencils are composed of this substance, not lead. The lead is contained in the painted wood encasing the graphite stick. A series of story boards explain how Frenchman Nicholas Jacques Conte devised the method of mixing powered graphite with clay to make pencils during the Napoleonic Wars when France was prohibited from importing solid graphite from Britain.
Showcases are filled with coloured pencils in decorative boxes dating back many decades. While the first graphite pencil was made by the company in 1832, coloured pencils intended for artists, and budding artistic children, were not introduced until the 1900s once new methods of production using pigments and wax were developed.
My favourite exhibit is the story of the World War II "secret map pencil", commissioned by MI6. It explains how the Cumberland Pencil Company was asked to design a pencil that would contain a tiny map of occupied Europe and a minuscule compass for British fighter pilots to use if they were shot down in enemy territory. One such pencil has pride of place in a glass case, a gift to the museum from the daughter of a pilot; her father was lucky not to have need to use it. Also fascinating is to read about Charles Fraser-Smith, the MI6 man who thought up the idea and on whom James Bond's gadget man, Q, is based.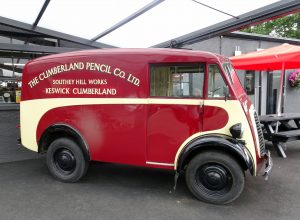 Along with the nostalgic exhibits I love the new range of coloured pencils, pastels and Inktense watercolour pens favoured by today's schoolkids. With about 80,000 visitors a year, art classes held regularly at the museum, and the popularity of adult colouring books, it doesn't look like the love of Derwent pencils is likely to wane.
Published in The Australian newspaper, September 30, 2017
https://www.derwentart.com/en/gb/7523/derwent-pencil-museum