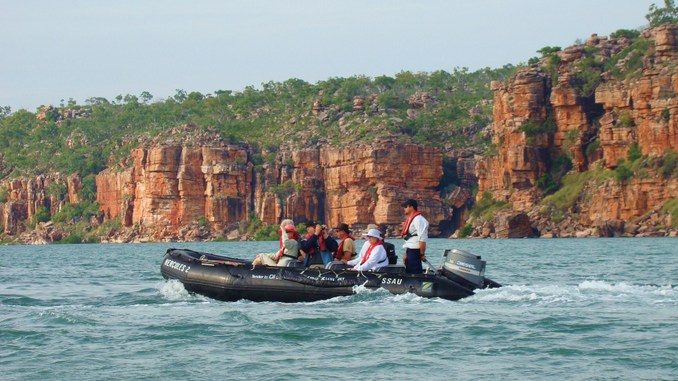 People ask: What's it like on an expedition cruise?
I love expedition cruising, especially the part where you jump into a Zodiac craft and zoom off to shore or head toward a pod of whales or a polar bear bobbing around in Arctic waters.
While adventurous folk are attracted to expedition cruises, you don't have to be a rugged Bear Grylls type to sign up and enjoy yourself. There are varying degrees of adventure and many might be surprised to learn that quite a few expedition cruises are very luxurious.
What you won't find on board are lots of bars and restaurants, Broadway-style shows or casinos nor are you likely to find too many night owls. Most people turn in early; they want to be bright-eyed and bushy-tailed when that early-morning wakeup call comes.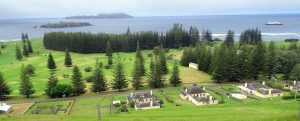 I have travelled on a handful of expedition ships – the National Geographic Orion (formerly the Orion and the brainchild of Australian cruise industry pioneer, Sarina Bratton) now operated by Lindblad Expeditions; the Silver Discoverer (part of the Silversea Expeditions fleet); Ocean Endeavour (chartered every northern summer by the family-owned Adventure Canada for cruises to the Arctic, Greenland, the Canadian east coast and St Lawrence River) and two Coral Expeditions cruises – one to the wild and woolly southern Tasmanian coast (see the beach-landing photo below) and the other to the Great Barrier Reef, on their small catamarans Coral Expeditions I and II. 
Captain Cook Cruises Fiji also shows passengers some remote places beyond the manicured resorts. My travels aboard the Reef Endeavour ventured to the old colonial town and former capital of Levuka, the idyllic yachtie favourite , SavuSavu, and to a French Catholic mission on the island of Taveuni. On another of their seven-night sailings, the Four Cultures Cruise, we visited villages and tiny island specs where different ethnic groups live – Melanesians, Hindus, Micronesians and Polynesians. While the Fijian destinations are pretty far-flung, the Captain Cook Cruises' experience is not strictly 'expedition'. There is a mixture of cultural activities and relaxation with quite a bit of snorkelling and diving. Neither Captain Cook nor Coral Expeditions use Zodiacs; they ferry passengers from the 'mother ship' to shore on flat-bottomed boats ideal for beach landings.
Expedition cruises can be quite luxurious – passengers aboard Silversea Cruises and Ponant dine on gourmet fare, with wines and most alcoholic drinks included and relax in very stylish surroundings. There's always a crew member to pour another drink and carry the breakfast tray out to the open deck and National Geographic Orion (which  these days explores the Bering Sea, Antarctica and the Pacific Ocean from Easter Island to the Marquesas) has recently included all drinks and tips in the fare.
The less salubrious vessels, such as the ice-strengthened ships and ice-breakers that venture to the polar regions, will be solid, well furnished, serve good food and have toasty cabins. They won't be glamorous – but an expedition cruise to the ends of the world is not about glamour.
It's about exploring new areas and meeting like-minded travellers who also want to see these off-the-beaten-track destinations and aren't too fussed about fancy entertainment or dressing up.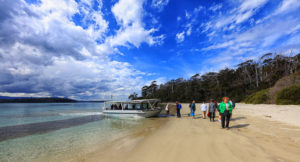 That's not to say people don't put on their glad rags. You'll be more likely to dress up aboard a Ponant or Silversea vessel, or if travelling in the Tropics where it's easy to pack several lightweight outfits. The price of an expedition cruise is the best guide to the type of service provided and how likely you are to mix and mingle with smart dressers.
I always "dressed for dinner" each night on Adventure Canada's ship Ocean Endeavour, which I boarded in St John's, Newfoundland, Canada for a trip to Labrador and Greenland. I wasn't frocked up in a cocktail dress mind you, just a change of clothes from those I'd been gadding about in all day. Many passengers were happy to turn up their outdoors gear, and go from the Zodiac to the bar and into the restaurant.  No-one seemed to mind.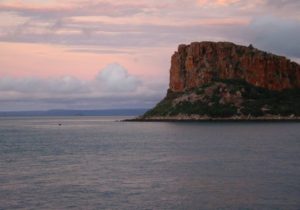 So what's different about an expedition cruise?
It is less leisurely – no sleeping in for long or lolling around the pool (if there's one). You are out in Zodiacs zipping past glaciers or magnificent rock formations (such as in the Kimberley) and landing on shore and heading off on walks. There's always a choice of walks depending on fitness levels. Activities aren't compulsory of course,  but most fit and able people get involved. I took my then 84-year-old mother on Orion's Kimberley cruise. While she didn't climb to the top of King George Falls like some of us did, she boarded Zodiacs to explore the mangroves and get up close to rocks and crocs, and very early one morning took an excursion in the covered tender boat to see the amazing Montgomery Reef rise from the ocean. This proved an excellent choice of transport, as the heavens opened and we in the Zodiacs were thoroughly drenched!
Participants follow a fairly strict schedule – those Zodiacs don't sit around waiting for you. There may be quite early wake-up calls in some places if the day has a packed itinerary. If the ship carries around 200 passengers (which is quite large) you may be assigned to a particular group for Zodiac boarding. On my Greenland trip, I was randomly allocated into the 'green' group. We were told when to stand by and when to go down to the "mud room" to put on our all-weather gear.  It was an efficient system and the order was rotated throughout the cruise so each group could have a chance to be first into the Zodiac, last and somewhere in-between.
Mud room – what's that? It's a large space, usually on the lowest deck of the ship with individual lockers for passengers to store their gumboots, hiking shoes, personal life jacket, rain jackets, walking poles and other things they don't need in the cabin. Not all ships have one, but the hardy ships tend to.
There is plenty of expedition staff to help you in and out of the Zodiacs and other craft. Normally two crew members will accompany every walking tour – one at the front and another bringing up the rear. In the Arctic, you'll quickly notice that they carry a gun – that's in case you're attacked by a rogue polar bear (fairly unlikely). Mandatory 'bear briefings' also take place, so everyone knows what precautions the crew are taking to keep you safe.
Talks and lectures, maps and books. You'll always be informed. You'll learn about every facet of the destination  – from the history to the geology, the people and the wildlife. There may also be photographic and other workshops. On Adventure Canada trips, there may very well be creative writing and song-writing workshops to wile away the sea days – those days when there are no shore excursions.
One of the best parts of the trip is the daily recap. This social event takes place before dinner, and is often accompanied by a slide-show of the day's adventures; there'll be photos of fellow passengers doing fun and interesting things like reeling in a huge fish, wallowing in a rock pool or hiking that glacier! Everyone has a good laugh, while sipping on a pre-dinner drink.
Regular briefings – the evening briefing lets you know what's on the agenda for the next day; what the weather's likely to be, will you be hemmed in by ice, and where to sign up for the polar plunge!
Entertainment is low key – perhaps a pianist, a singer, a crew show and a fun game of trivia.  I loved my experience with Adventure Canada. The family-run company has dress-up nights (come as your favourite polar animal) – I didn't partake, not wanting to stuff an animal suit in my luggage and haul it all the way from Australia – and singalongs, where all passengers get a songbook and can easily join in.
Plenty of mixing and mingling – in the Zodiacs, over dinner, during the talks and workshops. Expeditions are perfect for single travellers. No-one is left on their own. People are very friendly, I've found.
Clothing – yep it's time to hit that Kathmandu sale. Get those thermals and hiking pants, waterproof jackets, neck warmers and beanies. Dressing in layers is always the best advice. Cruise lines often provide a backpack and a water bottle (and perhaps a heavy-duty warm jacket) for passengers to keep and lend gumboots for use during the trip. A packing list is provided, well in advance of the sailing. Tropical cruises call for lightweight gear, quick drying hiking pants and shorts, reef shoes, hiking boots (on some occasions) good sturdy walking sandals and insect repellent.
Lastly and importantly – expedition cruises are more expensive. Passengers are fewer, staff numbers are higher, and you visit out of the way places. All your excursions are included in the price, and if you've paid for an inclusive cruise, you'll be treated to excellent food, free-flowing drinks and maybe even complimentary Wi-Fi (but you'll be out of range most of the time, so you won't need it!)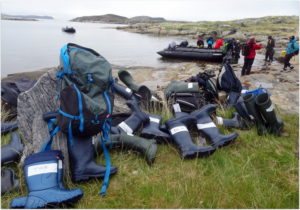 Personal highlights:
Greenland: I  jumped into the icy Arctic waters of Greenland when travelling with Adventure Canada and saw polar bears on land and bopping about in the sea. Here's the story link:  http://www.traveller.com.au/cruise-adventure-labrador-and-greenland-grl0y2
South Pacific: I visited Norfolk Island and the remote island of Santa Ana in the Solomons Silver Discoverer – we also dodged the biggest cyclone to hit the Southern Hemisphere, Cyclone Winston. Here's the story link http://www.traveller.com.au/adventure-cruising-in-melanesia-on-the-silver-discoverer-gonpt3
Fiji:  I discovered some of the most far-flung little islands visited by very few Australians on a comfortable Captain Cook Firuise.  Here's the story link: http://www.traveller.com.au/just-like-paradise-the-lesservisited-islands-of-fiji-3ct4k
http://www.adventurecanada.com/      https://www.silversea.com/luxury-expeditions-cruises.html
https://www.captaincookcruisesfiji.com/
There are plenty of photo opportunities for amateur photographers and keen snappers alike.